FEATURED POST
Outspoken food personality lets his guard down -- and likes it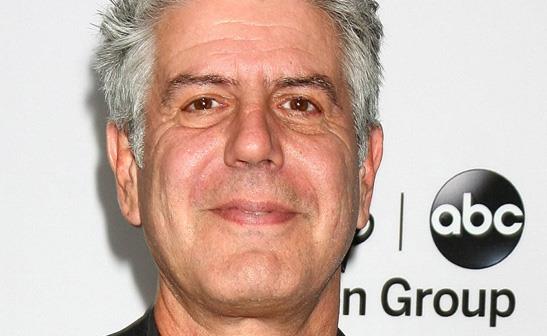 WENN
"Taste" mentor Anthony Bourdain has confessed his usually cold demeanor was broken when he bonded with his contestants on the cooking show. The sharp-tongued chef is known for his outspoken personality, but on ABC's newest competition show he let his guard down for the first time, and it even took him by surprise.
Bing: More about Anthony Bourdain | 'The Taste' | Video: Watch clips and more
On the show, contestants are separated into teams, each mentored by one of the four celebrity judges. The judges guide the contestants for the next round of blind taste testings. And if their dishes are not up to par, they could potentially be eliminated by their own mentor. Bourdain tells TV Guide that he unexpectedly grew attached to his team, especially after spending so much time with the hopefuls.
Plus: 15 actors to Kevin Bacon | Canceled or renewed | Births on TV
He admits, "We were all very emotionally involved with the progress of this show. That was the surprise to me -- that I ended up giving a s---. I love my team. I would stand there that first day and look around and thought, 'I don't think I could bear it if any of them would ever go home' -- which of course, at least three of them in the best-case scenario are going to have to. It was horrible. I hated it! I became the biggest wuss immediately. So, as the show progressed, it became agonizing. It was brutal." Bourdain makes his debut on "The Taste" when it premieres Tuesday.
"The Taste" airs Tuesdays at 8 p.m. ET/PT on ABC.