FEATURED POST
Wilkinson says 'Celebrity Wife Swap' co-star knows what she's doing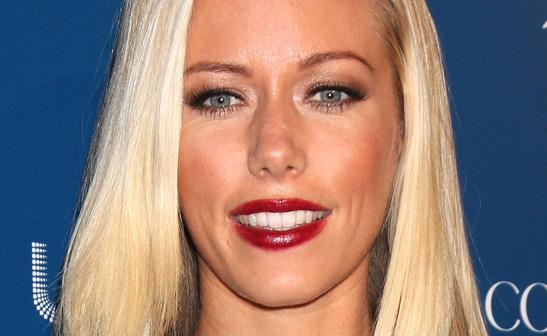 WENN
Kendra Wilkinson has revealed the only person she is willing to take parenting advice from is her "Celebrity Wife Swap" co-star Kate Gosselin. The "Girls Next Door" star traded places with the mother of eight on the season premiere of the reality show on Tuesday. And while Wilkinson was in for quite a shock going from caring for one child to eight, she tells People magazine that if there's one person she is willing to hear motherhood tips from, it's the "Kate Plus 8" star herself.
Bing: More about Kendra Wilkinson | Kate Gosselin
She explains, "If there's any person in this world I'm going to take motherly advice from, it's going to be Kate Gosselin. She has eight kids, and she knows what she's doing with them. When she told me advice, I listened. With most people, I'm just like, 'Whatever, whatever, I'm not going to listen to you.' But she's the type I would take advice from."
Plus: 'Dancing With the Stars' cast | Shows that are signing off this year | Fantasy 'Real Housewives' cast
And for Wilkinson's husband Hank Baskett, dealing with Gosselin as his 'wife' for the week, the former Playboy Playmate reveals he was just trying to get the regimented mom to relax and wind down from her usually hectic lifestyle. Wilkinson says, "Hank was like, 'Just chill, relax. These are our rules.' A woman gets to relax and be free. Kate freaked out because she's so used to working and structure and every minute is by the book. But that's not us, though. We're very laid back. We go with the flow."
"Celebrity Wife Swap" airs Tuesdays at 8 p.m. ET/PT on ABC.