FEATURED POST
For returning trainer, childhood obesity hits close to home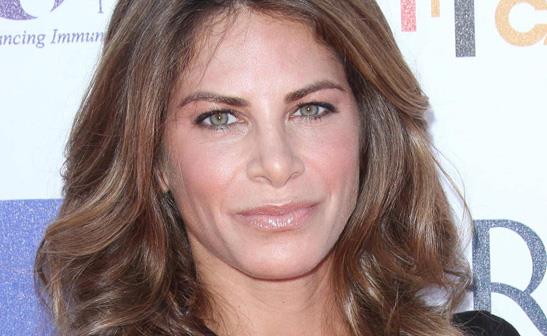 WENN
"Biggest Loser" trainer Jillian Michaels has revealed the reason she returned to the hit weight loss show was to tackle childhood obesity. For the first time in the show's 14-season history, producers have extended the contestant pool to young kids who are struggling with their weight. For Michaels, who is returning to the show after a two year hiatus, helping teens get healthy hit even closer to home, as she's a new mother of two.
Bing: More about Jillian Michaels | 'The Biggest Loser'
She defends the decision to include the kids on the contest, explaining to the Los Angeles Times, "I understand why its controversial ... I wouldn't be a part of it if I didn't think it was being done in a sensitive way, in the right way. The point is to get this country talking about childhood obesity." And the fitness trainer believes that the problem stems from the home, because more parents are afraid to talk to their kids about the touchy subject, a trend she hopes will change with the upcoming season.
Also: Canceled and renewed TV shows | Memorable TV moments of 2012
She adds, "Parents of obese children want to talk to their kids about their weight, but they don't know how ... Parents fear that talking about it could create disordered eating patterns among their children, especially daughters. But at the same time, they fear not talking about it could lead children to grow up to be obese adults." Three teens between the ages of 13 and 17 will take part in the challenges and assist the teams to claim the $250,000 grand prize. In addition, they will not reside in the California home with the rest of the contestants but instead travel from their respective homes for frequent appearances throughout the show. Season 14 of "The Biggest Loser" begins Jan. 6 on NBC.
"The Biggest Loser" returns Sunday, Jan. 6, at 9 p.m. ET/PT on NBC.