FEATURED POST
'DocumenTori' provides glimpses into birth of son Finn and daughter Hattie's first steps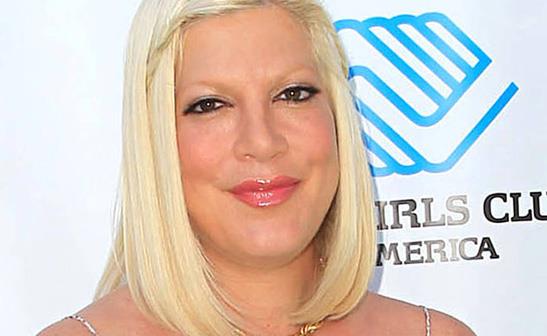 WENN
Tori Spelling has released a new web series titled "DocumenTori," where she shares personal home videos of her family. The "Beverly Hills, 90210" star is no stranger to letting fans see what goes on in her hectic life, having starred in her own reality series since 2006. But now she's giving viewers a glimpse of life at the Spelling household through her own eyes.
Bing: More on Tori Spelling | 'DocumenTori'
"DocumenTori" premiered on Spelling's website Monday with an accompanying post that reads: "There's no reality crew, hair and makeup, or commercials this time. These are home videos of my family made by my family to share with all of you. Thank you for all the unconditional love and support you have shown us. Life gives us the moments ... we create the memories."
Plus: Goriest moments of 'The Walking Dead' | TV's most memorable moments of 2012
The home videos feature the more intimate moments of the lives of her four kids and husband Dean McDermott, including the birth of her son Finn in August and the first steps of one-year-old daughter Hattie.