FEATURED POST
Rapper-singer acknowledges the responsibilities, challenges ahead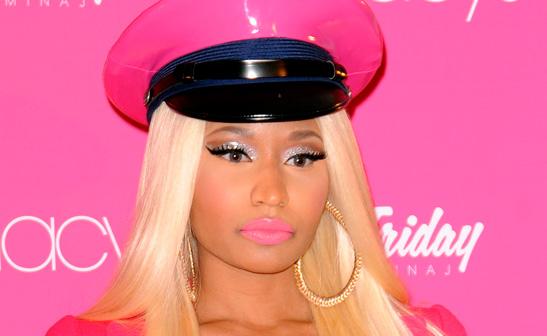 WENN
New "American Idol" judge Nicki Minaj has deemed her upcoming stint on the singing competition a "milestone for young black women". Come next year, the "Starships" hitmaker will be seen weekly on the small screen, as she joins Mariah Carey, Keith Urban and Randy Jackson in finding some of the best untapped talent in America. But knowing that the show has set a precedent for finding some of the most talented singers in the country, Minaj understands and accepts the challenge of becoming the best judge she can be.
Bing: More about 'American Idol' | Nicki Minaj
She tells MTV News, "It's a milestone for me. It's a milestone for hip-hop. It's a milestone for young black women. Has there ever been a black woman judging on the show? This is a show that 20 million people watch so I feel like we should be represented on that show and I'm very proud of my decision to do it." The best-selling singer admits she was apprehensive at first when signing on to "Idol," but in the end it was her drive to go into unknown and risky territory that made her decide to seal the deal.
Plus: 10 must-see reality shows | 'The Voice' vs. 'The X Factor'
She divulges, "Of course I had doubts but I had to realize that my fears of doing the show came a lot from what I thought people would say. I had to really think and realize that a lot of decisions I've made in my career, people thought I was f***king crazy and I made them, and I continue to make the hard decisions. "I continue to make the decisions that people don't have the balls to make. And that's what separates me from everybody else ... This is just gonna be another tough decision that Nicki Minaj makes ... I'm very, very excited. I can't wait for my Barbz to watch."
"American Idol" returns January 2013 on FOX.