FEATURED POST
'X Factor' judge reveals the hopeful she's rooting for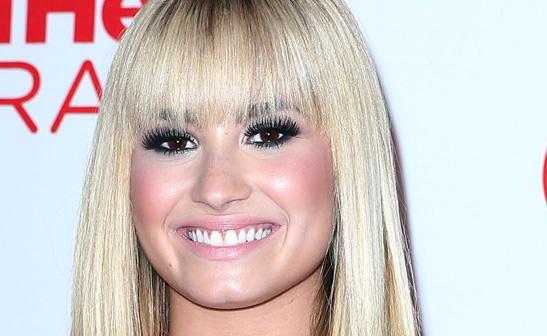 WENN
"X Factor" judge Demi Lovato has been playing favorites and revealed which one of her group members she is rooting for. With the first round of judges' homes behind them, the judges have a tough decision as to which two contestants they will cut from their group of six.
Bing: 'The X Factor' | Photos: See the hopefuls
The "Skyscraper" hitmaker was assigned to mentor the young adults, which boasts an impressive roster of singers. Among them are country crooner Willie Jones and early favorite Jillian Jensen, who connected with Lovato at her first audition after revealing her struggle of facing bullies as a teen. But the one singer that Lovato is crossing her fingers for is 19-year-old Jennel Garcia. The sultry singer impressed Lovato and her friend, Nick Jonas, who was sitting in as a guest judge, with her version of Katy Perry's "I Kissed a Girl."
Plus: TV actors who also sing | TV superheroes from A to Z
Lovato admits to celebrity news site EntertainmentWise.co​m, "Of course, I'm rooting for the people in my category. But in particular, probably the one I'm rooting for the most may be Jennel Garcia. She's amazing!" The four singers chosen to advance after the judges' homes round will be revealed Wednesday.
"The X Factor" airs Wednesdays and Thursdays at 8 p.m. ET/PT on FOX.