FEATURED POST
Country star says competition a welcome change after husband's motorcycle crash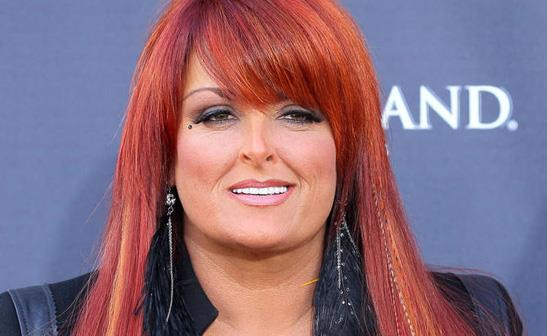 WENN
Country star Wynonna Judd has thrown herself into rehearsals for "Dancing With the Stars" because the competition is a welcome change of focus after months of acting as caregiver to her husband following his horrific motorcycle accident last summer. Drummer Cactus Moser had his leg amputated after sustaining serious injuries in the South Dakota crash in August, prompting Judd to cancel a number of shows to nurse him back to full health. He returned to the stage in November, and now Judd is challenging herself to face up to her fear of dancing by signing up for the TV contest after years of turning down offers from reality show bosses.
The singer admits she is "terrified" about showing off her fancy footwork in front of the cameras, but she is determined to do her best. She says, "I just wasn't ready (before). And a woman, when she's ready, she's ready. And this is a year of doing things that I'm not comfortable with ... I think this is a year for me to show everyone out there to step outside your comfort zone and do something you never thought (you'd do). It was either brain surgery, skydiving or dancing ... This is my turn, and I'm so supported that I feel so grateful because I have a chance to (prove myself) ... Of course I'm terrified to be on national television and never having danced before, there's that, but at least I'm trying, I'm doing it."
Plus: Pluck of the Irish | TV girls we totally relate to | TV's best female ensemble casts
Judd has even turned the garage at her Nashville, Tenn., home into a temporary dance studio for rehearsals but reveals she's struggling to take direction from professional partner Tony Dovolani: "He keeps saying, 'I'm the teacher, you're the student.' (But) he's taught me so brilliantly. (He says) 'Just give me 100 percent of what you've got instead of 80 per cent of perfection.' This has been the hardest thing I've ever done ... Life challenges you in a way sometimes, you have no idea. But you know what? I'm gonna do the best I can and my best is good enough. I don't have to be the best dancer. I'm a singer, so I can enjoy myself and he's gonna lead and I'm gonna follow. I've never done that before in my life." Judd will the dance floor when Season 16 kicks off next week.