FEATURED POST
Reality star says she won't shut the public out of her divorce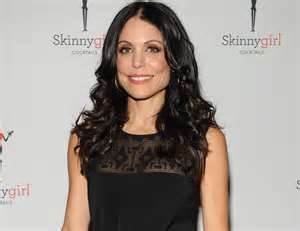 Reality star Bethenny Frankel says she feels obligated to share the good and bad parts of her life with fans.
"You can't kind of say to the audience, 'Oh, I'm a fairy princess and I was just whisked off into the night on a horse,' and not tell them the rocky parts," Frankel, 42, said in an interview that will air on "CBS Sunday Morning with Charles Osgood" this weekend. "I chose to share the highs. So I had to choose to share the lows."
Bing:  More on Bethenny Frankel
Frankel is best known for her appearances on "The Apprentice: Martha Stewart" and "The Real Housewives of New York." After leaving RHONY, she allowed cameras to chronicle her first year of marriage to husband Jason Hoppy and their adventures as first-time parents on the Bravo show "Bethenny Ever After." Earlier this month, Frankel, whose business empire includes TV shows, books and a designer drink line, filed for divorce. The couple was married two years.
Plus: TV's 'It' girls  | Exciting mid-season shows
"I had to take my audience on this journey," she said of her split from Hoppy. "And I really didn't feel like holding that much back from them. Once you're on that train, it's really difficult to slow the train down. It was part of the deal. You go to work and you do things at your office that you don't really want to do. And you roll your eyes and you get frustrated, and you know, that's what happens when you're on reality TV."
Frankel also appeared on "The Ellen DeGeneres Show" earlier this week to discuss her divorce and apologize to fans.
"I feel like a bit of a disappointment to all of you. And I feel like a failure," said Frankel, who was comforted by DeGeneres and told she is neither a disappointment nor a failure.
But then again, it depends on who you ask. Frankel's former RHONY rival, Kelly Bensimon, told E!, "Divorce is the worst time of your life, so I can't imagine my marriage and pregnancy on television and then it not working out."  Zing. But what did you expect? A warm and fuzzy comment?
"CBS Sunday Morning with Charles Osgood" airs Sundays at 9 a.m. ET/ 6 a.m. PT on CBS.