FEATURED POST
Jeff Nichols admits he and recently eliminated Francelina Morillo are an item
By 
MSN TV
 Feb 20, 2013 11:18AM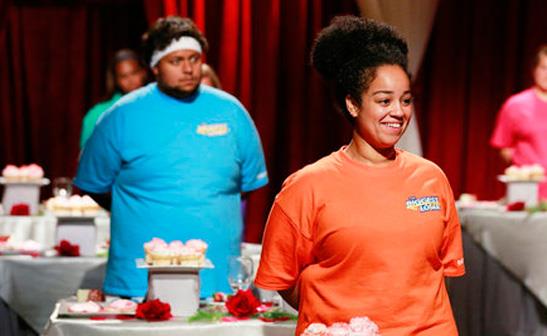 WENN
"Biggest Loser" contestant Francelina Morillo has revealed she is romancing fellow TV slimmer Jeff Nichols. The 25-year-old was the latest cast member to be voted off the ranch, but she ended up leaving with much more than lost weight. Her new beau Nichols tells People magazine that he and Morillo are now an item after agreeing to keep their relationship purley platonic for the cameras. He explains, "We didn't ever want our romantic interest to be a feature item on the actual show itself because we were there to work on ourselves. That's what the show is about and that's what it promotes."
Bing: More about 'The Biggest Loser'
The 'Loser' lovebirds decided to take their friendship to the next level after spending New Year's Eve together in New York City, and they have been together ever since. Their struggle to lose weight was a common goal, but they also clicked because both Morillo and Nichols lost their fathers to cancer as teenagers, and they used food as a way to cope. Morillo explains, "It's great just knowing that the person you care about so much is also going through the same exact thing. So it's only bringing us closer. The bond that I have with him is amazing. In the past, I always felt like there was something missing in my relationships and then I realized it was me. And I was able to find myself during the show, and I think that's why now I can be with him and be happy with him. It's important to find yourself before you try to be with anybody else." With Morillo out of the competition, Nichols is still in fighting to stay alive as one of the final six 'Loser' contestants.
Plus: Fantasy 'Real Housewives' cast | Celebrating Black History Month | Breakout stars of the season 
"The Biggest Loser" airs Mondays at 8 p.m. ET/PT on NBC.