FEATURED POST
Can true love be found on a reality TV show?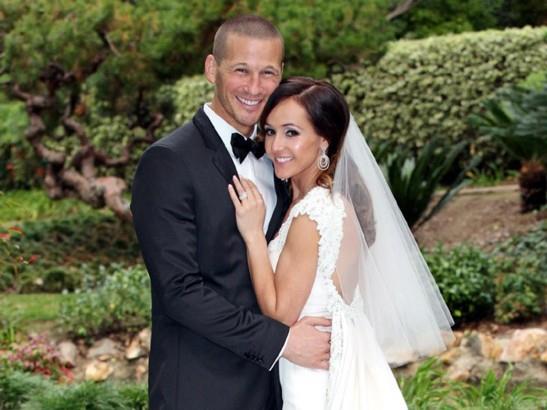 Ashley Hebert and her Season 7 "Bachelorette" beau, JP Rosenbaum, tied the knot in a fairy-tale wedding special Sunday night.


Only 12.5 percent of winning couples from "The Bachelor" marry, according to EW. (How many are even dating by the time their episode airs?) So ABC felt the need to commemorate this rare occasion.
Bing: More on Ashley Hebert and J.P. Rosenbaum | Plus: Meet the ladies of 'The Bachelor'
Viewers got to see 107 minutes of wedding planning and bachelor/-ette parties, narrated by "Bachelor" host Chris Harrison, before the stunning ceremony in Pasadena, Calif.

"I promise to cherish our love and you for the rest of our lives," JP, 35, vowed , to which Ashley, 28, replied: "I promise that every day we are together will be the greatest day of my life."
Plus: TV's biggest teen queens | Holiday viewing guide | Memorable moments of 2012
Ashley has long believed, apparently, that a soul mate is something best found for you by reality television. Originally, she lost her bid for Brad Womack's heart on Season 15 of "The Bachelor," a couple of months before JP proposed during her "Bachelorette" spotlight in 2010.


Their wedding aired a mere 15 days after occurring in real life, perhaps to insure that they would not yet be separated.


Season 17 of "The Bachelor" premieres Monday, Jan. 7, at 8 p.m. ET/PT on ABC.