FEATURED POST
New 'Idol' judge says he's had plenty of practice with drama among women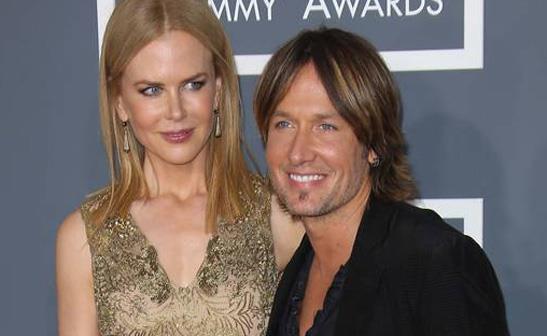 WENN
"American Idol" judge Keith Urban has revealed his life at home with three girls prepared him for his place on the panel with co-stars Nicki Minaj and Mariah Carey. The country singer has already witnessed a fair share of drama on the singing competition, thanks to dueling judges Carey and Minaj, who usually sit on either side of him at the "Idol" table.
Bing: More about Keith Urban | 'American Idol' 
The outspoken divas have constantly butted heads during the Season 12 audition rounds. But luckily, Urban has had practice in dealing with multiple women thanks to his wife Nicole Kidman and their two young daughters. In an interview with "Access Hollywood," Kidman explains how her husband copes with the female drama: "A 4-year-old and a 2-year-old and a wife -- a lot of girls in our household." Urban adds, "A literal estrogen nest is where I live." Kidman insists Urban is actually enjoying his first season on the talent competition, despite the bickering, adding, "He adores Mariah and Nicki, actually. He actually always comes and says he loves doing the show, so ... And he's used to it ... He likes strong personalities." As the live "Idol" shows approach in March, Urban says that the feud between the divas has calmed down since the auditions. He adds, "Absolutely, yeah. I think the live show's going to be a blast."
Plus: TV's real-life couples | Love lessons from 'The Bachelor' | TV's top dogs