FEATURED POST
Two complainants even caught recently cheerleading show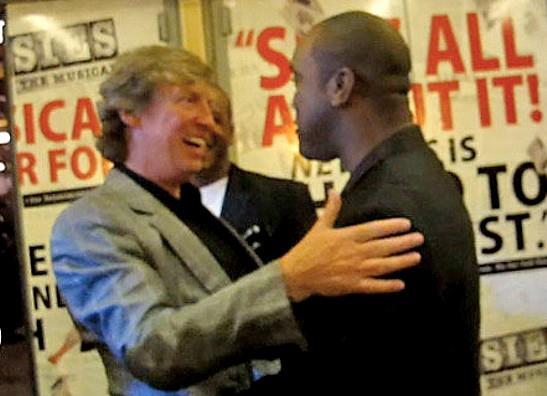 Complaints of racism levied against "American Idol" couldn't be more false, according to two African-American finalists.  
Bing: More about 'American Idol' | Video: Watch clips | Photos: See highlights
Last week, in a legal precursor to a lawsuit, nine disqualified "Idol" hopefuls accused the show and FOX of a discriminating against African-Americans by disqualifying contestants found to have criminal backgrounds that they lied about on their applications. 

But TMZ has Melinda Doolittle (Season 6) and Vonzell Solomon (Season 4) attacking the charges.


"It is shocking to see such allegations," Doolittle said. "It is shocking to see such allegations. In my experience on the show, the 'Idol' team strives to champion everyone, regardless of race."
Plus: Ugliest designs on 'Project Runway' | 15 actors to Kevin Bacon | Births on TV

Wait, it gets way more damning than that. Months before disqualified "American Idol" contestants Terrell and Derrell Brittenum took part in the legal action against the show, TMZ caught them publicly thanking show producer Nigel Lythgoe for giving them their big break.


The TMZ clip shows Terrell, outside a Broadway show, hugging and then introducing Lythgoe to the video camera as the man "who gave me my start."


Hmm, perhaps these twins are the Gemini kind.
"American Idol" airs Wednesdays and Thursdays at 8 p.m. ET/PT on FOX.