FEATURED POST
As the Brown clan returns, one daughter rejects the family's lifestyle, religion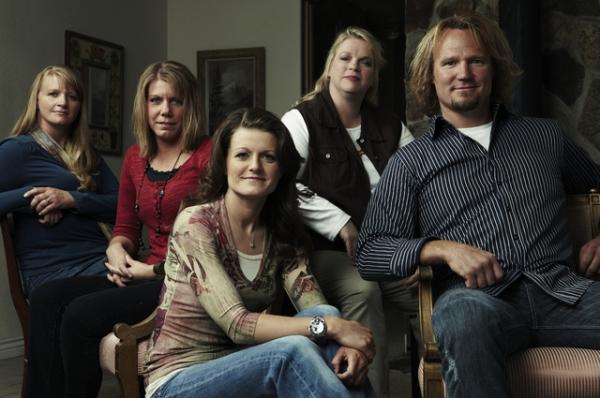 As "Sister Wives" returns Sunday night with its fifth season premiere,
Today.com
is reporting that one the Brown clan's own is rejecting polygamy and the family's Mormon fundamentalist religion.
The show centers on patriarch Kody Brown and his four wives, who together have 17 children. And it's Kody and second wife Janelle's 16-year-old daughter Madison who's calling the family out on its polygamist practices.
"I would not be able to share my husband like that," Madison says in a clip from the premiere. "For me, it wouldn't make me happy." 
She later tells her dad the same thing when he asks why she's rejecting the family's Mormon fundamentalist faith. "You can be in our faith and not be polygamous," Kody says, but Madison says she needs more space than, say, big sister Mariah, who's more prim and proper. "I am not like Mariah," she insisted. "I hang out with the kids that kind of do party -- a little bit, some of them. … Mariah hangs out with a bunch of Mormons, and I don't."
If you think this is going to cause big time tension, well, Madison assures viewers that her parents are cool. "They're supportive," she says on the show. "They don't care; whatever makes me happy."
And Kody himself seconds that. "I tried to teach my kids to have a strong relationship with God," he says. "Each individual has to figure that out themselves."
But that's not to say that this season is not without some drama. The clan, who's moved to Las Vegas, is dealing with troubled finances, buying four new homes, new babies, surrogacy, and the idea that one of the wives might leave the family.
"Sister Wives" airs Sundays at 9 p.m. ET/PT on TLC.