FEATURED POST
Host opens up about horrifying Season 19 incident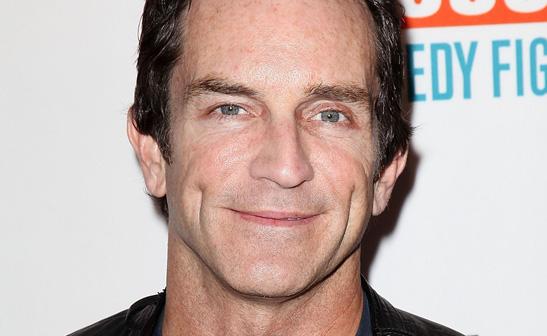 WENN
TV host Jeff Probst has opened up about the horrifying "Survivor" incident that almost made him leave the long-running show. The Emmy-winning host has been a part of the reality competition program since its inception in 2000, but throughout his 25 seasons as the game's moderator, one incident in particular made him rethink his career choice. Probst reveals to entertainment site TheWrap.com the moment in 2009 that almost changed his life for good.
Bing: More about Jeff Probst | 'Survivor'
He admits, "I had a really rough year in Samoa. I still don't really know what it was, but a lot of things happened on the show. This guy, Russell Swan, he nearly died, and it was really scary to me. Some other things happened with contestants. It just was a weird season, and I was really exhausted and I just didn't think I was good anymore." Probst was so inclined to quit that he even called CBS network chairman Les Moonves to inform him he wasn't up for the task anymore. He continues, "I went and talked to Moonves, and said, 'I owe you and Mark (Burnett) my whole career, and I don't want to disrespect you in any way, but I'm really tired, and the show might be better served by having somebody new come in with fresh ideas.' And Moonves was awesome. He said, 'Do what you need to do. We hope you stay with the show, and if you don't we'll figure it out.' And that was the best approach, because he gave me a chance to decompress, and I was totally back into it again."
Also: See this season's cast of 'Survivor'
Three years after his momentary scare, Probst kicked off the 25th season of the veteran reality show on Wednesday for "Survivor: Philippines," which coincidentally stars Samoa contender, Swan.
"Survivor: Philippines" airs Wednesdays at 8 p.m. ET/PT on CBS.