FEATURED POST
Former judge surprises the panel at Oklahoma City auditions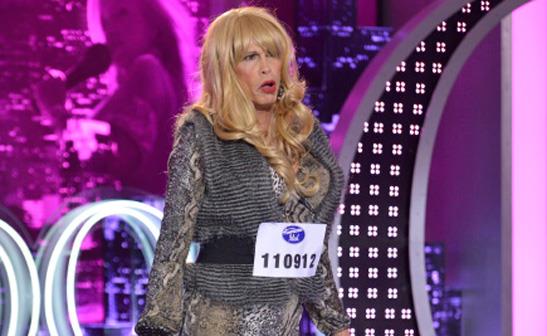 WENN
Steven Tyler returned to "American Idol" dressed as a female hopeful on Thursday's episode. The Aerosmith rocker quit the show after a two-season stint last summer, but he couldn't stay away for long and paid a visit during the Oklahoma City auditions.
Bing: More about 'American Idol' | Video: Watch clips | Photos: See highlights
The "Dude (Looks Like a Lady)" singer wore a dress, high heels, and blonde wig as he stepped into the room before judges Mariah Carey, Keith Urban, Nicki Minaj and Randy Jackson. Tyler introduced himself as Pepper, telling the panel he would be singing a song called "Tell Your Ma, Tell Your Pa, Our Love Gonna Grow, Wah Wah." It wasn't long before Minaj called the former judge out, and he pulled off his costume. He exclaimed, "I just wanted to come by and say hello, everybody. I love you. Good luck with this year!"
"American Idol" airs Wednesdays and Thursdays at 8 p.m. ET/PT on FOX.