FEATURED POST
Season 5 winner gives new 'American Idol' judge her full approval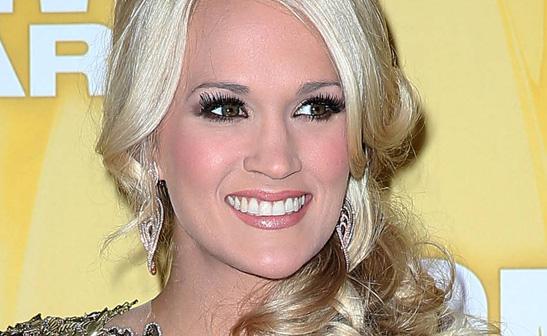 WENN
Carrie Underwood has given fellow country singer Keith Urban her full endorsement as a new judge on "American Idol." As the singing competition's Season 5 winner, Underwood was not only the first country singer to take the crown, but she has become the show's best-selling artist.
Bing: 'American Idol' | Carrie Underwood | Keith Urban |  Mariah Carey | Nicki Minaj 
And now that Urban has joined the panel, alongside fellow newcomers Nicki Minaj and Mariah Carey, Underwood not only praises producers for hiring him, she thinks it's a decision that has been a long time coming.
Plus: How real is reality TV? | TV's hottest hairdos | TV workplaces we'd love to have
She tells Parade magazine, "I think it's about time they had a country music star as a judge. There have been so many country artists to come from the show, so why not get a country-loving judge in the mix? He'll do a great job."