FEATURED POST
Former 'Bachelor' star ready to advise 'Dancing' professional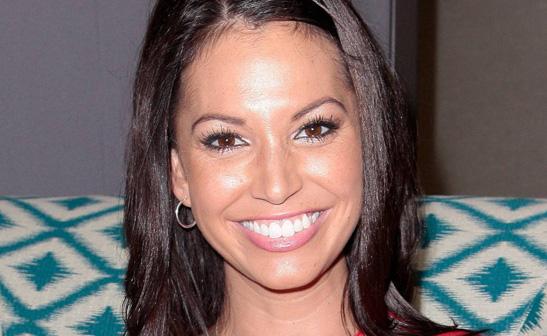 WENN
Former "Bachelor" star Melissa Rycroft has backed fellow "Dancing With the Stars" cast member Cheryl Burke to be the next "Bachelorette." The dancer has been vying to become the next star of ABC's hit dating show for the past few months after failing to find lasting love.
Bing: Melissa Rycroft | 'Dancing With the Stars' | 'The Bachelorette' | Cheryl Burke
Burke confirmed to entertainment news site Zap2it.com, saying, "I did meet with the execs. We'll see what happens in the future. It's not a firm offer. There hasn't been an offer, but if they offer it to me I'd love to do it." In the event network bosses do decide to choose Burke, she'll have an excellent go-to adviser in Rycroft, who was famously dumped by "Bachelor" Jason Mesnick in Season 13. She explains, "Cheryl would be phenomenal in this role, but everyone is very possessive of Cheryl here, and I personally love her a lot. Those 'Bachelorette' boys will have to go through a very intensive interview process. I will definitely be in on that, absolutely. I will help her weed out the ones that are not worthy."
Photos: See 'Dancing With the Stars: All-Stars' highlights
Rycroft, who is happily married with a one-year-old, does warn Burke about her expectations going into the show, and adds, "You can't necessarily go in thinking, 'I'm going to find my mate or my spouse.' You have to go in saying, 'This is a new adventure and if it leads me that way, or at least gives me a great relationship, take that.'"
"Dancing With the Stars: All-Stars" airs Mondays and Tuesdays at 8 p.m. ET/PT on ABC.