FEATURED POST
New judge worried that she would become 'too famous'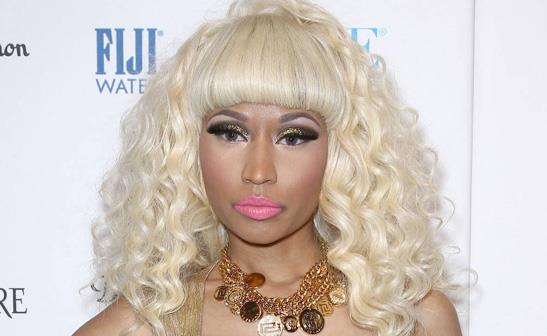 WENN
New "American Idol" judge Nicki Minaj has confessed she was afraid of becoming "too famous" if she signed on to the panel for the singing competition. The "Starships" hitmaker joined fellow new judges Mariah Carey and Keith Urban last year as they traveled across the U.S. to find the next big superstar. But now Minaj admits she had reservations about joining the TV talent show.
Bing: More on 'American Idol' | Nicki Minaj
She tells the Hollywood Reporter that, as an artist signed with Cash Money Records -- one of rap music's most successful labels -- she was afraid of losing her cred with hip-hop fans. Minaj expains, "(It's) a judgmental culture in hip-hop ... Sometimes you are afraid of being too famous because it's almost, like, is that even cool? Being that accessible, someone you see on TV every week? I never pictured myself as that type of person. I'm still surprised that I decided to do it."
Plus: The Golden Globes game | Most memorable 'Bachelor' and 'Bachelorette' moments
But after lengthy talks with her family, friends and colleagues, Minaj eventually agreed to join the show. And executive producer Ken Warwick insists she made the right decision. He says, "The perception of Nicki is unfair, really. Everyone thought she was just a daft, half-educated rapper. But she has got a heart, and it's starting to show, along with her intelligence, which threw some of us as well, and her eloquence and her grasp of what's going on. I think she'll surprise a lot of people." The 12th season of "American Idol" premieres on Wednesday, Jan. 16.
"American Idol" returns Wednesday, Jan. 16, at 8 p.m. ET/PT on FOX.