FEATURED POST
The auditions are over and teams are formed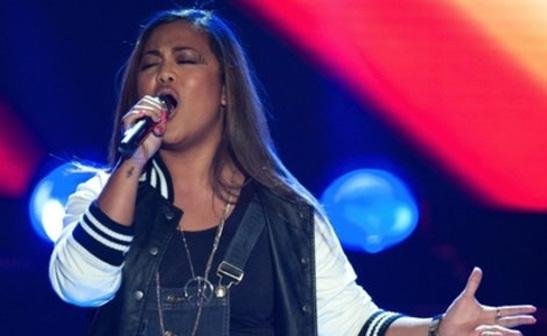 I wouldn't necessarily say the old showbiz adage, "They saved the best for last" applies to this final installment of the blind audition process on "The Voice" but, heck, I ain't one of the judges, am I? Outside of Levine, the judges appeared to shrug their shoulders toward the end of the team-forming.
Bing: More about 'The Voice' | Photos: Meet the contestants
Levine, in fact, might never have hit his button quicker than when he did for the first singer up, 25-year-old Whitney Myer. Exclaiming "You remind me of Mary J," he walked away with her. And everyone wanted her.
David Dunn's take on "The Man Who Can't Be Moved" didn't move a single one of them next.
Last Night on TV: Watch recaps | Video: Watch full episodes and clips
Soon enough it was on to the Tenacious D-esque the Shields Brothers, two guys from Virginia who declared "America needs to be punched in the face with rock 'n' roll." Their "Dancing With Myself" worked for Cee Lo who, ironically, said pretty much the same thing: "What the world needs right now is rock 'n' roll." Kindred spirits or what?
In about-face mode, Cee Lo then snapped up Cheesa from Hawaii, smacking his button during the very last note of Beyonce's "If I Were a Boy." While it was Levine who shouted "Press it," he didn't follow suit, so Cee Lo got the girl.
Visibly nervous Lex Land got Shelton's vote, thanks to an inarguably shaky "I Can't Make You Love Me." Shelton finished forming his team with one Adley (can you see this name on a CD cover) Stump, whose rendition of "Last Name" had Blake bickering with Christina, who wanted her too.
Levine's team was complete with Orlando Napier, a kid who performs with his sax-playing papa and did a fine version of "Waiting on the World to Change." The Maroon 5 frontman appreciated Napier's "timing."
Cee Lo called it a wrap with an 18-year-old named Wade. Tackling "Rehab," the youngster demonstrated some capable vocals, but Cee Lo mighta been sold on song choice alone, noting that he was "supposed to begin working with" Amy Winehouse before her untimely passing.
Aguilera took her own sweet time forming her team, the evening's easiest sell coming via some harmonica. Lee Koch's "Like a Rolling Stone" had her mildly interested during the vocals, but it wasn't until the harp that she hit the button, and she said as much.
64-year-old Preston Shannon lost out, I believe, largely due to the fact that none of them knew it was him playing the mean blues licks on guitar, and quirky Cameron Novak also may have lost out due to not being seen. That's probably just as well, though, as that boy was angry when no one turned around. Like, "go to commercial break" angry.  
Christina continued seeking her final competitor until the last minutes of the show, galvanized by Sera Hill's "I'm Going Down"....so much so that the former "Genie" joined her on stage. 
They swapped vocals in a rousing ending to the blind auditions.
They shared the spotlight. Sharing the spotlight's gonna be harder to come by from this point on.         
What did you think of Monday night's audition episode? Tell us on Facebook.
"The Voice" airs Mondays at 8 p.m. ET/PT on NBC.