FEATURED POST
The man otherwise known as Dwayne Johnson to launch new reality series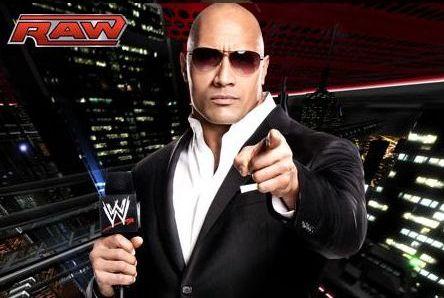 Anyone who's smelled what the Rock's been cooking of late might have noticed the faintest whiff of global adventure-seeking. The pro 

wrestler-turned-acto​r

 (and, when opportune, still pro wrestler), best known these days as movie star Dwayne Johnson, has announced that he and 

"Office"

 producer/former NBC co-chair 

Ben Silverman

 will comprise reality TV's newest tag team.




Bing: More on "Hero"

 |

Dwayne "The Rock" Johnson




Johnson will be executive producing and starring in "The Hero," a worldwide competition series that pits teams on three different continents and has them endure various physical and psychological trials. Johnson also reveals that viewers will play a hand in determining contestants' fate via social media. Or, as the Samoan he-man describes it himself, "'The Hero' will bridge the digital and physical world on the small screen in an unmatched fashion." Whatever that means.




Sounds to us like bits of 

"Amazing Race"

 and 

"The Challenge"

 tossed into a conceptual blender, with an added mean streak of judgmental audience interaction for good measure. Or, to look at it another way, 

"American Idol"

 with an obstacle course. 




No word yet on what network will endorse this "Hero," though perhaps SilverRock will work with whomever can withstand the People's Elbow.