What was up with LeAnn Rimes on 'X Factor'?
Singer's bizarre performance has Internet abuzz with concern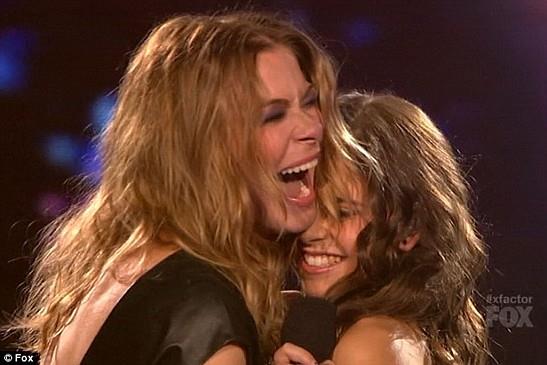 Heads are scratching over a
LeAnn Rimes
performance on Part 1 of the "X Factor" Season 2 finale Wednesday night. The former teen star seemed wobbly-voiced while singing her signature hit, "How Do I Live," as a duet with 13-year-old finalist Carly Rose Sonenclar.
Bing: 'The X Factor' | Photos: Season 2 highlights
 
The Huffington Post asked: "Was LeAnn Rimes out of it?" TMZ, as usual, went further, stating that the performance "has a lot of people wondering if she hit the bottle before taking the mic." (Rimes voluntarily checked into rehab in August for what her publicist called "anxiety and stress.")

Judge for yourself:
If you'll notice, Rimes misses the high note completely at 3:02. Then, at 3:22, she leans on her duet partner -- perhaps a little too hard to believe it was just for emotional support. Rimes caps the performance with a slack-jawed, vacant-eyed smile.

Are you concerned for the singer's health, or do you think this is being blown out of proportion?
Update: Since this blog entry posted, LeeAnn Rimes has contacted TMZ, through her lawyer, to insist that she was not drunk or otherwise impaired, and that any awkwardness displayed was due to the fact that "I was trying to help this 13-year-old girl who was having some trouble with the song."

However, in the same update, TMZ also published a new tidbit of information: It heard that Rimes made a plate of food backstage and "spilled it everywhere." (Rimes' lawyer told TMZ he didn't know anything about that, and reiterated that Rimes insists she was "stone cold sober.")
Part 2 of "The X Factor" Season 2 finale airs Thursday, Dec. 20, at 8 p.m. ET/PT on FOX.