Nick Cannon: Everyone's falling in love with Mariah
'Got Talent' host pleased America finally sees the wife that he sees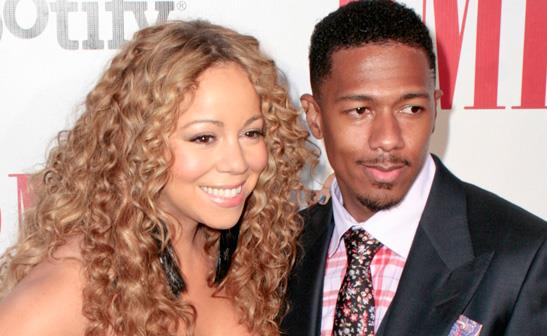 WENN
Nick Cannon is thrilled fans are getting to see the real Mariah Carey on "American Idol," insisting she's so "likeable" on the show. The "America's Got Talent" host is a veteran when it comes to reality TV. And now that his superstar wife has finally made her much-anticipated debut on "Idol," he's elated that the program is showing off the fun and sincere personality he gets to see when she's not in the spotlight.
Bing: More about 'American Idol' | Video: Watch clips | Photos: See highlights
Cannon gushes over his lady love in an interview with MTV News, saying, "I think the world gets a chance to see another side of Mariah, and everyone's falling in love with her. I looked at Twitter, Facebook, when I see all the write-ups, because now they're judging the judges. They gave her an A all across the board. People got to see how knowledgeable she is as a musician and a singer, and she's so charismatic and the most nurturing person I know, so it's cool."
Plus: Ugliest designs on 'Project Runway' | 15 actors to Kevin Bacon | Births on TV
Cannon is well aware that the ongoing feud between Carey and her co-star Nicki Minaj has been this season's most talked-about topic. But with that aside, he's glad that viewers can still see that all four judges, especially Carey, care deeply about the aspiring hopefuls on the show. He explains, "Obviously they play up the drama. But then to see that everybody is really sincere, especially Mariah, she comes off so likeable -- it's awesome."
"American Idol" airs Wednesdays and Thursdays at 8 p.m. ET/PT on FOX.