No more slow dances for Maks and Peta
'Dancing With the Stars' pros Chmerkovskiy and Murgatroyd have split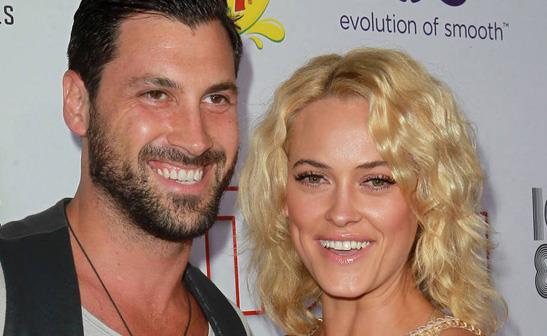 WENN
"Dancing With the Stars" lovers Maksim Chmerkovskiy and Peta Murgatroyd have officially split. Rumors about the status of the two dancers' romance have been swirling for weeks. And now the Ukrainian hunk has confirmed he's single again as he embarks on life away from the dance show. He also announced he'll no longer be making a weekly appearance on the show.
Bing: More about 'Dancing With the Stars' | Maksim Chmerkovskiy
Chmerkovskiy reveals he and the Australian dancer are no longer an item. He tells Access Hollywood, "I'm single ... Things happen, it's all good, we're still friends. Everything's great. "We all look for what makes us happy and I'm still looking." And talking about life after 'Dancing,' he says, "It's something that I was part of for seven years ... and I'm pursuing some things that I've always been interested in." But he'll still be popping up on DWTS: "I'm still part of the show, I'm still on the contract ... They were gracious to let me pursue other things."
Plus: 'Dancing With the Stars' cast | Shows that are signing off this year | Fantasy 'Real Housewives' cast
The stars of the show's new season were also announced on Tuesday. They include "Real Housewives" star Lisa Vanderpump, former "American Idol" finalist Kellie Pickler, madcap comic Andy Dick, country singer Wynonna Judd, boxer Victor Ortiz and Olympic gymnast Aly Raisman.
Are you sure you want to delete this comment?