'American Idol' Appears Set With Iglesias
Potential four-judge lineup reportedly close to being locked in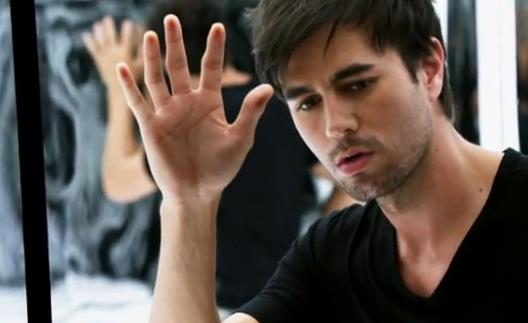 Do you see Enrique Iglesias in the above image? Can you feel his longing to cross over from the hell of being trapped inside his music-video persona into a seat on the "American Idol" judges panel? It is Enrique all but crying, "Please,

Nigel Lythgoe

, please alleviate the burden of touring and recording for 2013 by ensuring a lucrative net worth without having to leave my chair." 

 

 

Well, Enrique, it seems your desperate pining may go requited.

Entertainment Weekly

and

Deadline

are both reporting that the second-generation sex symbol is likely to square off a four-member "AI" judges panel for Season 12 that will also include Mariah Carey, Keith Urban and Nicki Minaj.




Bing: "American Idol"

 |

Enrique Iglesias

 |

Mariah Carey

 |

Keith Urban

 |

Nicki Minaj




Neither the show nor Iglesias have confirmed this latest update, but if Enrique were to offer his fans any word of advice, it would most likely be to "let the rhythm take you over... bailamos."

 

"American Idol" returns in January 2013 on FOX.





"American Idol" Season 12 premieres in January 2013 on FOX.