Sober Situation Reconfirms for Season 6
Mike Sorrentino must skip court date to shoot 'Jersey Shore'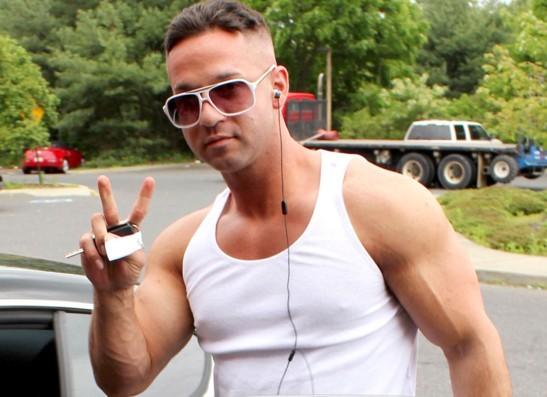 Mike "The Situation" Sorrentino  has reconfirmed his participation in Season 6 of MTV's "Jersey Shore." And he's done it via the legal system.
Bing: More about 'Jersey Shore'

In new documents filed in his ongoing court battle with Abercrombie & Fitch over the company's GTL-themed apparel, the Sitch begs the judge to allow him to skip an upcoming court appearance. According to this TMZ report, the docs state that he can't make June 14 because MTV contractually requires him to be at the "Jersey Shore" house, 24/7, from May 22 to July 7.
Also: What TV shows are returning next season?

In March, MTV confirmed that all the housemates would return -- including the rehabilitated Situation and preggers Snooki.

Still, this is proof that everything is still a go.

Season 6 of "Jersey Shore" is expected to premiere this fall on MTV.
Are you sure you want to delete this comment?