Camille Grammer Not Quitting 'Real Housewives'
Kelsey's ex to return for guest appearances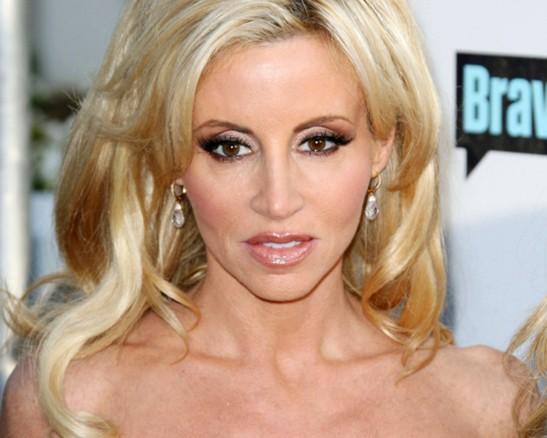 Camille Grammer has begun shooting scenes for Season 3 of Bravo's "The Real Housewives of Beverly Hills," according to this E! Online report --  which seems strange, since the former wife of Kelsey Grammer announced last month that she wouldn't be returning.

Bing: More about 'The Real Housewives of Beverly Hills'

Reports have conflicted over whether the choice to exit the show was Grammer's or Bravo's. According to RadarOnline,  whose reporting seemed the most detailed, Grammer quit because Bravo -- frustrated that she wouldn't appear on camera with her boyfriend and children -- decided to replace her in the main cast with David Foster's new wife, Yolanda Hadid, and Grammer didn't want to be relegated to making guest appearances.

Also: What shows will be returning next season?

Apparently, however, that's exactly what's happening, since Grammer's appearances were labeled by an unnamed E! source as "cameos." One will be made at Kyle Richards' birthday party, which occurred this past weekend.


Season 3 of "The Real Housewives of Beverly Hills" is expected to premiere this fall on Bravo.
I like Camille. She has an edge and can be someone you aren't terribly fond of at times and she can also be the voice of reason with a side of genuine warmth you can appreciate. I'm glad she isn't completely off the show - whatever the reasons.
Robotron - you must have watched the show more than once to have such a strong opinion about Camille and you must have watched the Real Housewives series of shows enough to think Bravo has lost its cache. I'm honest enough to know it isn't Shakespeare and say it's entertaining.
Are you sure you want to delete this comment?