Carey needed convincing to join 'American Idol'
Pop star hesitant to sign on as judge until husband sealed the deal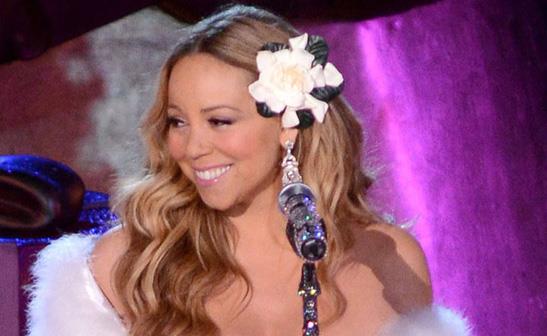 WENN
Pop icon Mariah Carey has revealed she was hesitant to join "American Idol" at first, but it was her husband Nick Cannon who convinced her to seal the deal. The multiple Grammy winner was enlisted as one of three new judges for the upcoming season, joining Nicki Minaj and Keith Urban in replacing Jennifer Lopez and Steven Tyler.
Bing: More on 'American Idol' | Mariah Carey
But she tells the Hollywood Reporter that she had to be encouraged by Cannon, who serves as the host on "America's Got Talent." She says, "He really wanted me to do this, and I had my own kind of reservations. I didn't know how I would adapt to this situation. But it's great to be here, I'm happy and honored to be here." Perhaps part of her hesitancy has to do with the fact that she insists she would have "hated" getting her start on a TV talent show.
Plus: 10 cliched TV character habits | 2012 holiday guide | 2012's most memorable TV moments
She says, "I'm glad I didn't do a show like this. I would've hated it! I learned on stage how to perform and what I realized is the best advice for them is to just be themselves, because that's what really sells now." Carey makes her debut on "Idol" when the Season 12 returns Jan. 16.
"American Idol" returns Wednesday, Jan. 16, at 8 p.m. ET/PT on FOX.