Mario Lopez's fiesta wedding takes a dive
'X Factor' host reveals his Mexico nuptials turned into a spontaneous pool party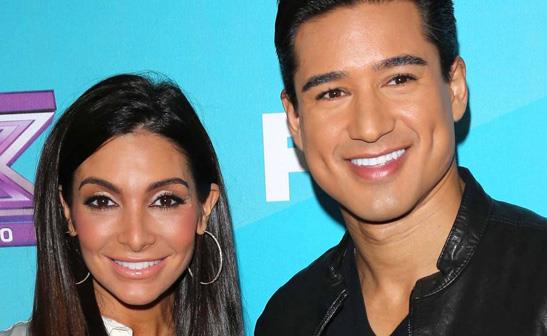 WENN
"X Factor" co-host Mario Lopez revealed his weekend wedding to Courtney Mazza took a dive at the end of the night. The couple and their guests celebrated the nuptials with a spontaneous pool party. The "Extra" emcee finally tied the knot with his longtime love on Saturday, as 150 guests joined the pair in their fiesta wedding in Punta Mita, Mexico. And Lopez told talk show host Ellen DeGeneres that, although their special day was filled with love and romance, the reception was a scene of celebration and crazy antics.
Bing: More about Mario Lopez | Plus: Photos from 'X Factor' Season 2
He revealed, "It got nuts. Because I wanted people to say, 'You know what, that was unbelievable. Best wedding I've ever been to. You two should get married every year.' And that's what they said at the end of the night. We had the Mariachis going. We had the Salsa band. The DJ was off the hook, and then fireworks and the tequila was flowing. It turned into spring break, and everyone ended up in the pool. My wife went in with her wedding gown. It got a little crazy. (Bridesmaid) Eva Longoria, she was in the pool."
Also: Canceled and renewed TV shows | Memorable TV moments of 2012
To top it all off, Lopez confessed that the wedding ceremony itself was a tearjerker, as he found himself more moved by his bride walking down the aisle than he expected. He admitted, "When I was up there I didn't think that I was going to get emotional ... Seeing her (Mazza) for the first time, and seeing her with her father and my little girl, Gia, who was the flower girl ... I'm a pretty sensitive guy but I didn't expect that feeling."
"Mario & Courtney's Wedding Fiesta" airs Saturday, Dec. 8, at 8 p.m. ET/PT on TLC.