Ben Flajnik regrets proposing to Courtney Robertson
'Bachelor' star confesses he should have heeded warnings from her rivals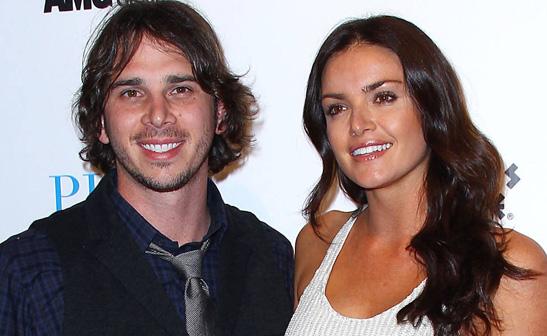 WENN
Former "Bachelor" star Ben Flajnik regrets proposing to former fiancée Courtney Robertson and not heeding the warnings of her rivals on the show. Just weeks after their split, Robertson has already found a new man in "Bachelorette" Emily Maynard's former flame, Arie Luyendyk Jr. And now that Flajnik had time to process their relationship, he is remorseful for picking the model over the 24 other single women.
Bing: More about Ben Flajnik | Chris Harrison | 'The Bachelor'
He tells Life & Style magazine, "I should apologize to all those women and say, 'Sorry I didn't see it'. I really have lost all respect for this person that I thought I knew and that I was in love with at one point." Throughout her time on the dating show, Robertson was pinned as a manipulator who was only interested in winning and not finding love with the California winemaker.
Plus: Meet the ladies of 'The Bachelor' | Must-see reality TV shows
And despite warnings from the other women, Flajnik decided to go with his gut and pop the question to Robertson. He admits, "I wanted to see it through on my own. I knew if it was going to work or not. It just took a little bit longer ... She just had me fooled. I talk to my friends all the time and they're like, 'Maybe she was just really good at it. She got all of us fooled, too, Ben. You weren't the only one.' You know, hindsight is 20/20." The couple briefly broke up shortly after filming ended, but decided to give it another try before ending their engagement in October.