Jacqueline Laurita Still Feuding With Danielle Staub
'Real Housewives of New Jersey' star takes to Twitter to lash out at former cast mate
By 
MSN TV
 Aug 22, 2012 11:34AM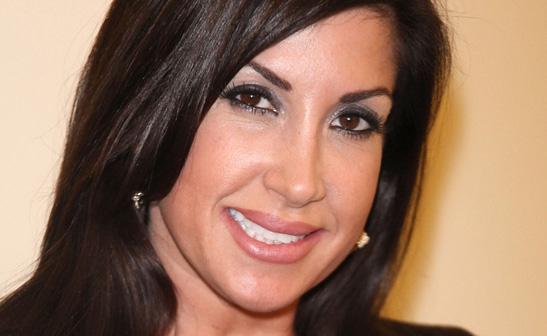 WENN
There is seemingly no end in sight for the feud between the reality stars, and Jacqueline has continued to fuel the fire by making a thinly veiled comment directed towards Staub on Twitter.
Bing: More about Jacqueline Laurita | 'The Real Housewives of New Jersey'
On Aug. 18, Jacqueline originally took to the microblogging site to explain why she doesn't hold anything back when it comes to dealing with issues in front of the cameras. She wrote, "The reason I'm so open about my personal struggles & experiences is bc (sic) I've learned not only do people reach out to help me but it also helps others. You've seen my struggles with fertility, mother/daughter relationships, Friendship divorces, even with stalking, psychotic prostitution whores."
Plus: Must-see, new fall shows | New fall shows to avoid
Jacqueline continued, "Oops! Did I say that out loud? Sorry, delete that last part." Although Danielle has not been on the show for the past two seasons, the drama between them continues to be one of the most famous feuds in Housewives history. In season two, Jacqueline's daughter Ashley pulled out Danielle's hair during a fiery arguement, leading the former Housewife to hit Ashley with a lawsuit.
"The Real Housewives of New Jersey" airs Sundays at 10 p.m. ET/PT on Bravo.

Jacqueline your nobody to trash other people articles are coming out about you that you used to be a stripper when you were single and had your daughter and now you married a man with money that you met while stripping in the club your daughter is a total mess, and now you went back and kissed Theresa's
****
after what she did to you and your family and you didn't even have your sister-in-laws, Caroline's back on the last episode when she stood up to Theresa you prented to be asleep shame on you when Caroline stuck up for you so many times when Theresa trashed you, Danielle acts normal compared to what you have done, grow up and take care of your son that has been diagnosed with autism, I have a son with autism his Ashley's age and trust me I don't have the luxury life you have so be grateful and stop acting like an innocent teenager you have plenty of skeletons in your closet and Danielle is telling people the truth about you because you trashed her on the show your two faced Jacqueline.
Are you sure you want to delete this comment?