Glanville outraged over Rimes' appearance with sons
'RHoBH' star continues to feud with ex-husband over children's camera time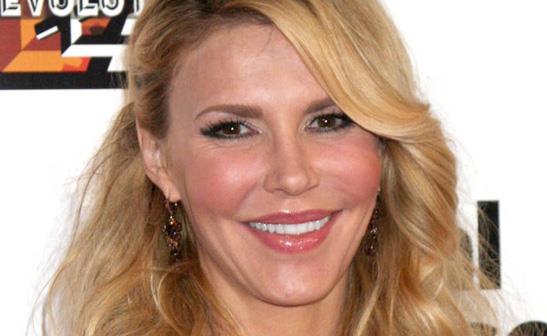 WENN
"Real Housewives of Beverly Hills" cast member Brandi Glanville is fuming after seeing her kids featured in an interview with LeAnn Rimes, the wife of her ex-husband Eddie Cibrian. In the ongoing feud between the two women, Glanville is now adding fuel to the fire, speaking out about a candid interview that aired on E!, which showed the "Blue" singer at home with her stepchildren.
Bing: More about Brandi Glanville | Eddie Cibrian | 'Real Housewives of Beverly Hills'
Glanville shared her frustration on Twitter, writing, "My kids can be on a E! news special apparently but not in the back ground of the show I am on? Amazing!" She explains her outrage and added, "The point is Eddie says they cant be on the background of RHOBH so when I shoot I have to send them off to a babysitter." Glanville added that Cibrian even took legal action to ensure their two sons would not be featured on the Bravo docu-series, and said, "I didn't get asked to sign off for them being on this 'reality show.'"
Plus: TV's best Scrooges | 2012's most memorable TV moments
"The Real Housewives of Beverly Hills" airs Mondays at 9 p.m. ET/PT on Bravo.