NBC Saves Bear Grylls
'Man vs. Wild' star to return to TV with reality competition series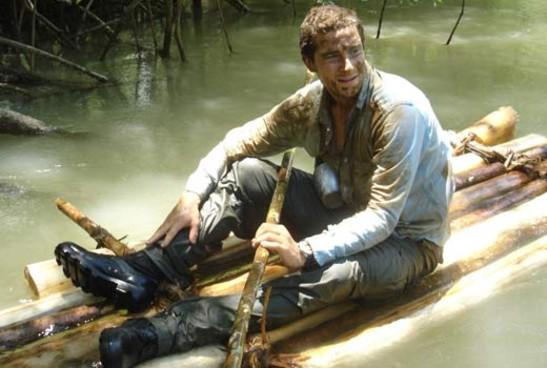 Escaped bears don't go unnoticed for long. NBC has ordered a reality competition series from former "Man vs. Wild" host Bear Grylls.
Bing: More about 'Man vs. Wild'
"Get Out Alive," a working title, will test teams of two via extreme wilderness challenges guided by Grylls. Eight one-hour episodes have been ordered.


"'Get Out Alive' will be raw, tough and unrelenting," Grylls said in an NBC press release, "but it will also inspire and teach the essentials that one day may just save your life. The goal is to empower people with the ultimate in both survival and teamwork, and that brings incredible reward — but first there must be some pain."
Plus: Shows that are ending | Fall TV's familiar faces | Fall TV premiere dates
The show will mark the network debut for Grylls, who was dropped by the Discovery Channel back in March following a reported contract dispute.  ("Man vs. Wild" wrapped its sixth and final season in August.)


"Get Out Alive" is expected to premiere in June 2013 on NBC.