Kelly Monaco proud of 'General Hospital' co-star
Former 'Dancing' champ excited for Ingo Rademacher's Season 16 gig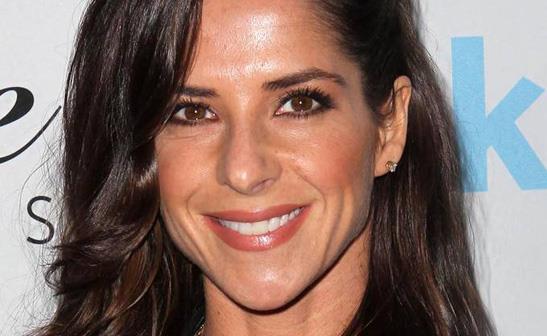 WENN
Former "Dancing With the Stars" champion Kelly Monaco has opened up about her pride and excitement for "General Hospital" co-star Ingo Rademacher's upcoming stint on the ballroom competition show. Another resident of Port Charles is heading to the dance floor, as Rademacher makes his debut on the 16th season of "DWTS," and Monaco can't wait.
The actress, who won the coveted Mirrorball Trophy in Season 1 and landed in third place during last year's "All-Stars" edition says, "I'm not only proud of Ingo. I'm super-excited for him. I have always said that my experience with the show had absolutely nothing to do with dancing, and I think Ingo will be one of the people who understands why I say that. Whether he's the best dancer or the worst, he's going to come out of this having learned a lot about himself, and I think it's great. If everyone could try it once. I would roll out the red carpet for them."
Plus: 10 reasons we now hate 'Glee' | What's your Bravo personality? | 'Dancing With the Stars' cast
As for giving her co-star a few tips and tricks of the trade, Monaco is keen to let Rademacher experience his triumphs and failures for himself. She adds, "It's like, 'Listen, dude, this is where I've made many mistakes', or, 'This I where I didn't make a mistake'. You know when you're a kid and your parent says, 'Don't touch that hot stove,' and you touch it anyway because you have to figure it out for yourself? I've definitely given him my examples of (dancing-related) hot stoves." Rademacher is slated to take the dance floor with fellow Aussie and two-time pro champion Kym Johnson during the "DWTS" premiere on March 18.
"Dancing With the Stars" returns Monday, March 18, at 8 p.m. ET/PT on ABC.