Report: Gilbert Making 'DWTS' Return Tuesday night
Former 'Little House' star tweets that she suffered mild concussion and whiplash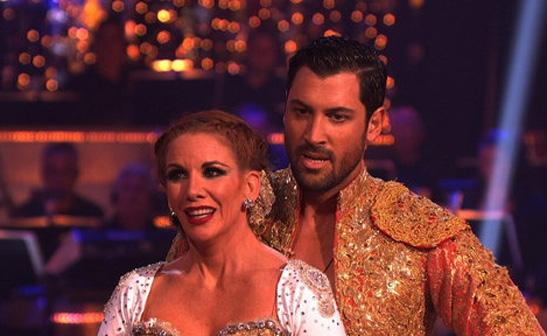 Sooner than expected after seeing stars, Melissa Gilbert will reportedly be back dancing with them. According to Entertainment Weekly, the former "Little House on the Prairie" star is expected to appear on the results show Tuesday night.
Bing: More about 'Dancing With the Stars' | Photos: See the cast in action

"I'm alright," Gilbert tweeted last night. "Mild concussion and whiplash. Very soon I will be safely home resting and being taken care of."
Although video of the routine does not show a clear head smack to the floor, Gilbert, 47, was rushed to the hospital for observation and tests when, following the paso doble she performed with pro partner Maksim Chmerkovskiy on Monday night's show, she complained of dizziness. Chmerkovskiy also fell during the routine, for which the duo received a 22 out of a possible 30 score.
Check out the video:
"Dancing With the Stars" airs Mondays at 8 p.m. ET/PT and Tuesdays at 9 p.m. ET/PT on ABC.