Melissa Rycroft not gunning for revenge
'DWTS: All-Stars' finalist insists rivalry with Shawn Johnson is friendly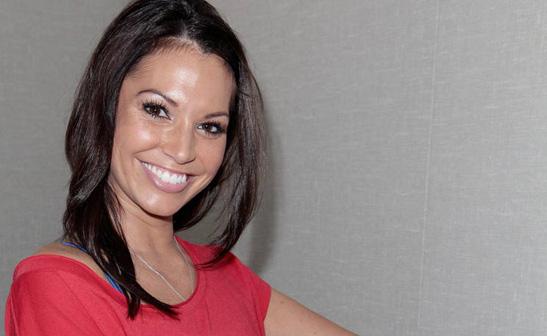 WENN
"Dancing With the Stars" contestant Melissa Rycroft has revealed she is not gunning for revenge against former champion Shawn Johnson in the finals. In 2009, the "Bachelor" beauty was edged out by the Olympic gymnast who won the Mirrorball Trophy, with Rycoft ending up in third place.
Bing: Melissa Rycroft | 'Dancing With the Stars'
But now that the two find themselves in the finals together once again, Rycoft insists their rivalry is the friendliest it can possibly be -- and without the added pressure of winning. She tells "Access Hollywood": "At this point, we are such good friends that we're rooting each other on. I just saw Shawn and I said, 'I'll see you in the morning.' At this point, when you make it to the finals, you've made it as far as you can go. You almost feel like the pressure's off and now's your time to have fun. Now's your time to show off. Go and show what you can do that you don't think anybody else in the competition can do. So, it's fun."
Photos: See 'Dancing With the Stars: All-Stars' highlights
Rycroft was not only one of the top competitors to have entered the ballroom without winning previously, but she is also the only one in the top three to have her original partner from Season 8 by her side. Both Johnson and fellow finalist Kelly Monaco are dancing with the new partners they were assigned to at the beginning of the "All-Stars" season.
The two-night "Dancing With the Stars" finale will air Monday, Nov. 26, at 8 p.m. ET/PT and Tuesday, Nov 27, at 9 p.m. ET/PT.