Q&A: 'America's Next Top Model' Winner Ann Ward
Cycle 15's title-holder chats about winning, being super-skinny and what she'd say to those bullies now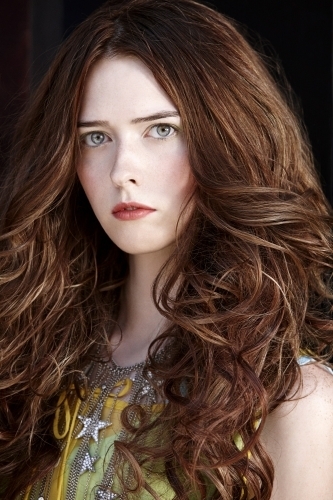 Having won an unprecedented five top photos in a row, Dallas native Ann Ward, 19, showed viewers early on that she had what it takes to take the "America's Next Top Model
"
title -- despite a 6'2" stature and the skinniest waist we've ever seen on television. Or perhaps
because
of it. We caught up with the cycle 15 champ to chat about being shy, being bullied and why she's finally happy with the way she looks.
MSN TV: There was a controversy surrounding you from the start, because of your body type and how thin you are.
Ann Ward: I've been teased about that my whole life, and I think people just don't understand. I'm not anorexic, I'm not trying to be skinny. This is my natural body weight. I'm tall and I'm thin. People made fun of me because of it my whole life, but this how I've been since I was born. I've always been called the freak. But everyone has their own healthy weight and this is mine. I can't gain weight because of my naturally high metabolism. I've tried. But being on the show, where my height and my weight are considered to be an asset, that really boosted my self-confidence. It changed my perspective on it, because I still stood out, but for once, it was a good thing.
Were you surprised when they announced you as the winner?
I knew, being in the top two, that I had a real shot at it. But Chelsey's amazing. So I went in there doing my best, and hoping for the best. I really wasn't expecting to win, so it was really surreal hearing my name called as the winner. I just kept thinking that maybe whoever bullied me in the past might have been watching and thinking, "Wow." I hope they were. I'm still pinching myself. I don't think it's sunk in. It's like, one minute, you're trying to get by in high school, and then all off the sudden you're famous.
Do you plan on using your new "Top Model" platform to speak out against bullying?
It's been amazing. Already, I've been getting all these messages on Facebook and Twitter from kids saying I've inspired them. I never thought I could do that. They tell me that my newfound self-confidence gives them confidence. So I'll try to do whatever I can. If I can make kids see that they're not the only ones going through it, if they can see that that they can succeed despite it, that's a huge thing. I just really hope I can help people and something good can come out of the win.
In the end, it was you and Chelsey. You're friends. Was there still a feeling of competition?
Well, we both really wanted it really badly. So of course, there was a bit of competition. But we knew we would be friends no matter what happened, no matter who won. And there were no hard feelings. We're actually all still very close now. To be able to relive it when I watched it with Chelsey was fun. We got to remember all those silly moments, all the fun stuff we did, how we just all had a good time together. All the girls got along this time, there were no cliques. It was a nice vibe in the house, and we all still keep in touch.