Shannon Elizabeth to get TV makeover
Actress agrees to a Stacy and Clinton revamp on 'What Not to Wear'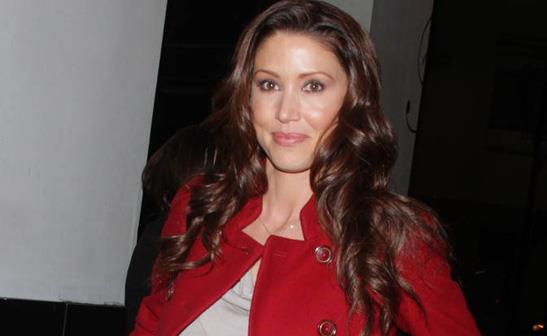 WENN
Actress Shannon Elizabeth has agreed to let TV makeover gurus Stacy London and Clinton Kelly revamp her casual look on an upcoming episode of "What Not to Wear." The former "Dancing With the Stars" contestant accepted the challenge after falling into a fashion rut, admitting she opts for jeans because they're "loose enough that I can breathe."
Bing: More about Shannon Elizabeth | 'What Not to Wear'
She remarked to "Entertainment Tonight," "I'm a super casual girl. Even for meetings for my jewelry line, as a businesswoman, I really don't dress up that much. Stacy and Clinton are gonna have a tough time with me!" Chatting about her style, Elizabeth adds, "I have a casual, no-style kind of look. I'm OK with that, I'm happy with that. I'm comfortable. When I'm on camera, I don't dress as casual. It just takes me a few hours to get ready and I'm lazy! "I hate shopping. I kind of just want to hide and blend into the wall. I love acting and playing these characters and these roles, but even when I was younger I've always been this shy girl... I'm an only child, and just, kind of like, super quiet." Elizabeth isn't the only famous face to appear on the series: "Big Bang Theory" star Mayim Bialik underwent a "What Not to Wear" makeover in 2009.
Plus: Fired reality TV stars | Shows that are signing off this year | Fantasy 'Real Housewives' cast

Saw this episode. She was super rude and quite spoiled. Here she is a wealthy individual and she's taking 5000 to buy clothes she can readily afford.  And she was a brat saying she's still going to wear her old clothes (which I thought they threw away because they were so bad). What a waste of time.

Are you sure you want to delete this comment?