'American Idol' Recap: Pittsburgh's Got Stories
Charmers and gimmicks aplenty on Season 11's second audition episode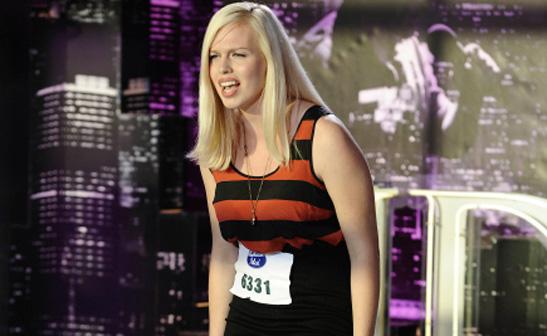 By Carla Patton
Next stop for "American Idol": Pittsburgh, Pa. Will Pittsburgh shine as brightly as the South? Maybe not, since Pittsburgh only gets an hour. Ryan claims it is the "City of Champions," but it's also the first time for "American Idol" in Pittsburgh. All I know is that they love the Steelers so ...
Bing: More about 'American Idol' | Photos: Non-winner 'Idol' successes | See the hopefuls

The good news about Pittsburgh is Hee Jun Han. My favorite contestant ever. But I'm getting ahead of myself. Let's file him under "The Good."

More: 'American Idol' on BuddyTV | Plus: How 'American Idol' can regain its edge

The Good

I love that Hee Jun felt better because he drank lots of tea, and I love that he refused to stand next to Ryan Seacrest because the comparison of their head sizes would be too much. I also love that he sang that perfect Michael Bolton song -- the same one that played when Zack and Kelly broke up on "Saved by the Bell." Does he have a hilarious dry sense of humor? I'm going with yes. He couldn't believe that they love him! I love him so much. Look at all the girls who rushed at him when he got the ticket! Look at how long he held that hilarious note! Hee Jun forever.

Reed Grimm, a modern day Partridge, won my heart when he opted to sing the theme song from "Family Matters" (which is not a first, I might add, Jennifer Lopez). He was much more successful than that guy last season, though. Do we need someone who scats all the time? Let's hope he doesn't, because he's adorable, and I want to like him. Sha-boop-bee-doo.

Aaron Marcellus was absolutely charming, and Chase Likens was ... fine. Then there were a bunch of people who also got tickets, but not their own segments.

Look at this little kid, Eban Franckewitz! This lil' Bieber-comparison-wa​iting-to-happen. He looks more like Greyson Chance than Bieber, I think. His parents are so supportive and adorable, and this kid is such a nice kid. I want him to do well, just because there should be more 15-year-olds like him who are polite and know to shake an adult's hand.

Mobile DJ and Wedding Singer Erika Van Pelt. I love her voice. Give me a rich, low voice with texture on a lady, and I am sold! I want to root for her, but in my heart I know that she will be too old for most of the voting viewers. Too mature, you know? But I want to see her make it to the voting rounds to find out.

Former girl-group member and dark-thoughts-haver,​ Hallie Day sang "I Will Survive." And the karaoke favorite sent her through. "American Idol" loves a tragedy, and the burden of this story overshadowing her talent will be another thing she'll have to overcome.

The Bad

This "starving artist" from New York City, Creighton Fraker. Argh. He's so affected and clearly from the generation of "You can do anything!" I know some of you, like the judges, will love him, and I do not fault you for that, but I say a man's tight pants should either be pants or shorts, and nowhere in between. And that goes for sleeves, too. Great voice, but give it a rest!

Travis Orlando came back for more this year, at the ripe age of 16. He tells Randy that he dropped out of high school, which was not the best thing to hear. The worse news is that he is even more homeless now than he was last year. He's appealing to "American Idol"'s "Trials and Tribulations" contestant category, that's for sure. I categorized this as "Bad," but it's more like "Sad." He's going to Hollywood, though!

Hallelujah, the spell is broken! Coal miner Shane Bruce sang "Hallelujah," the magic song, for the judges and actually got a unanimous "No"! Too soon, Shane. Too soon. You can't be manipulative until we know you better!

The WTF

Patty the Pittsburgh Planker and her sister, who was immediately forgotten when her sister lay on the floor in front of her. Good for you, Samantha Novacek. Don't bring your sister next time. Ya gotta get a gimmick, but I'm not sure having a sister who is known for planking is a good one to get you through.

Steven Tyler's box of sounds. Boink, fart, tuba. 


What did you think of Thursday night's audition episode?
"American Idol" airs Sunday, Jan. 22, at at 10 p.m. ET/7 p.m. PT on FOX.