'America's Next Top Model' Massacre
Report: Tyra Banks fires Nigel Barker, J. Alexander and Jay Manuel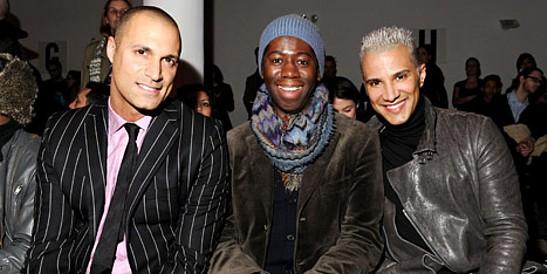 According to the New York Post, "America's Next Top Model" judges Nigel Barker and J. Alexander are out next season, as is mentor Jay Manuel.


The three were told their contracts would not be renewed for Season 19, and according to the Post, it was none other than host and executive producer Tyra Banks who "swung the ax."

Photos: See pics from this season of 'Top Model' | Bing: More about 'Top Model'

Barker and Manuel have been with the show since its first season in 2003, Alexander
since the second. Manual has also been Banks' longtime make-up artist.


Banks confirmed all three departures, tweeting that the show "turned us in2 a family" and that she's "excited for what the future holds" for her friends.


On his blog, Barker wrote Thursday night: "Many of you have come to know me over the past eight years on the show, during which we have shared numerous amazing adventures. It has been an exciting chapter in my life."


Low ratings are most likely culprit, with the most recent episode drawing only 1.3 million viewers.

"America's Next Top Model" airs Wednesdays at 9 p.m. ET/PT on the CW.