Battalion of the Former Network Stars
C-listers to endure boot camp on NBC's 'Stars Earn Stripes'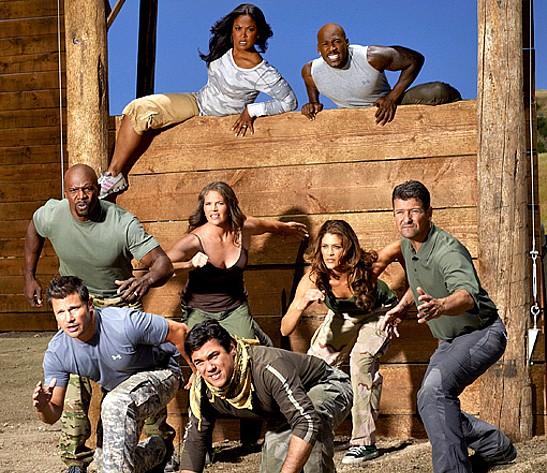 At least the job market for fading celebrities is improving. On "Stars Earn Stripes" --  a new reality competition debuting in August on NBC -- they'll compete in military training exercises.


According to EW.com, contestants will include Dean Cain, Nick Lachey, Todd (I'm-so-much-more-th​an-just- Sarah's-husband) Palin  and "Biggest Loser" trainer Dolvett Quince -- in addition to boxing champ Laila Ali, former NFL player Terry Crews, Olympian Picabo Street and WWE star Eve Torres.

Bing: More about 'Stars Earn Stripes'

They'll partner with experts -- an obvious "Dancing With the Stars" grab -- to tackle missions including helicopter drops and long-range target shooting. Each week, one team will be eliminated.

Also: Reality TV's most ferocious females | TV's boys of summer | Summer reality TV fare

Co-hosted by former NATO commander/2005 presidential candidate General Wesley Clark and "Entertainment Tonight" personality Samantha Harris, the show will be co-executive-produce​d by Mark ("Celebrity Apprentice") Burnett.


So, instead of being fired at the end, does that mean the loser will be fired UPON?


"Stars Earned Stripes" will premieres Monday, Aug. 13, at 8 p.m. ET/PT on NBC.