'Survivor' Scoop: 'Facts of Life' Icon Joins Cast
Lisa Whelchel joins the list of castaways on Season 25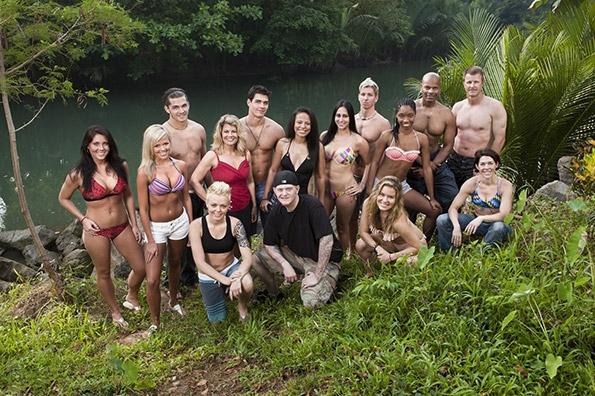 Only a few weeks left till the new season of the longest-running reality hit on TV premieres -- and season 25 of "Survivor" promises some surprises.

First off, the castaways are headed to the Caramoan Islands in the Philippines -- a move that was dictated by the show's creator. "It actually came as a slam-down from [Mark] Burnett, who said, 'Get us back in the water,'" host Jeff Probst
told Entertainment Weekly
. "So we're here in the Philippines, which is vintage 'Survivor,' and I love it." The ocean-side locale -- a first since season 16 -- means more deep water challenges for the cast.
One woman up for the challenge? Lisa Whelchel -- whom you'll remember best as the posh Blair Warner from the classic sitcom "The Facts of Life." The longtime "Survivor" fan is thrilled to be able to compete on the show -- and campaigned hard for the opportunity. "I've watched it from the very first episode, and had 'Survivor' parties with my family," the actress told Entertainment Weekly. "A friend of mine said, 'Let's just film a little iPhone video of you and you can put it on your Twitter and ask all your followers to retweet it. And maybe they'll contact you and know you want to be on the show.' And that's what happened!" 
As for the 'Facts' of her on-screen past, she said, "I'm not going to volunteer it, but at the same time, even though there are a lot of young people and I'm sure they have no idea who Blair Warner is, there are some older people, and even if only one knows, it certainly will get around, so I won't deny it." 
Whelchel isn't the only famous face amongst the castaways this season. Also a contender is baseball MVP Jeff Kent, who's hoping to keep a low-profile. "You know, there are not many tall white guys with mustaches walking around these days," the former Blue Jays and Mets star said. "I'm hoping my reputation's not big enough that these people know who I am."
Whelchel and Kent will be amongst 15 'Survivor' freshman -- including a sex therapist, an investment banker, two beauty pageant queens, and a tire repairman -- who'll be divided into three tribes. Joining them will be three veteran players, each of whom were medically evacuated from the show. So yes, last season's villain Colton is likely a contender, which means that there should be plenty of drama.
"Survivor: Philippines" premieres Wednesday, Sept. 19, at 8 p.m. ET/PT on CBS.