One to Watch: 'Breaking Pointe'
The CW's new dance docu-drama serves up their signature sultry angst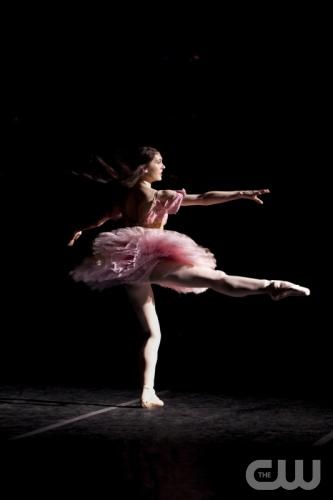 The CW's newest sure bet? The six-week reality dance drama "Breaking Pointe," which follows the travails of a cast of beautiful young things at the Ballet West, a cut-throat regional company in Salt Lake City, Utah.

It's got all the right ingredients: gorgeous costumes, a pair of sexy, strong brothers (think "Vampire Diaries" in tights), competition, tears and adrenaline. Beckanne, 19, is on the fast track to principal dancer, while the current reigning queen bee, Allison, can't be pushed to commit to her on-again, off-again love Ronald. Meanwhile, his kid brother, Rex, is glad to have a family member to lean on in this bright new world -- but he's worried he may lose his new love, Katie, if she doesn't clean up her act and start pulling it together in the classroom. The pilot introduces key figures amongst the company's 40 dancers -- and starts on a turning point as they receive their contract renewals. Or not, as the case may be.  
Fascinating stuff. Or at least it should be. But there's something not quite there. Perhaps it's the all-white cast in the pilot, which may not even occur to some viewers, despite the
where's-the-diversit​y
backlash instigated by the HBO drama "Girls." Here, though, the world is clearly a niche, a small, specific demo that lives insular lives in a largely-white community who likes its dancers as pure as the driven snow. Still, as beautiful as the dancers are, the fact that most of them are pale, lean brunette's may leave viewers forgetting who's who.
This is compounded with the lethargic, underplayed energy of the storytelling -- it's all lovely images, shadows and lush costumes. But it moves at a lull -- you know something should be happening, but given the breakneck speed at which most plots progress on TV these days, this one almost seems, well, quiet.
Still, the insight the show offers into the exciting yet insular world of these dancers should draw viewers in -- and keep them there. 
Here's a sneak peek of the premiere:
"Breaking Pointe" premieres Thursday, May 31 at 8 p.m. on the CW.