Dina Gets Real
Former 'RHONJ' star sets record straight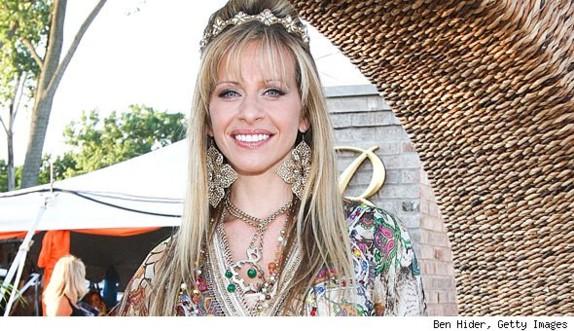 The cashmere-lined gloves are off as Dina Manzo bashes her former TV show, "The Real Housewives of New Jersey."
"It's a shame this TV show used to be about our lives and now some lives are just about a TV show," Manzo blogs on her website.  "That's not how it should be."
The 39-year-old -- who remained a hot-button topic on the reunion show  -- left the Bravo series after a blowout with Danielle Staub in the second season.
"I really wanted to walk away from all of the toxic behavior," Manzo writes. "I was not into ganging up on anyone and I was no longer obligated to talk about Danielle so the best thing for me to do was stay away."
In the most intriguing part of the blog, Manzo appears to side with Teresa Giudice in her feud with Manzo's own sister. (Caroline Manzo feels totally maligned by Guidice's new cookbook, "Fabulicious," which jokes that Caroline "is as Italian as the Olive Garden.")
"If this is all about a joke in a book (and [Teresa] assured me it was) that's not enough for me to hate the mother of my God daughter and a friend of 15 years," Dina writes. "Was it necessary to write that stuff in her book? Probably not but I don't think it was written with malice either."
Dina doesn't go into detail about what happened between her and "certain family members." However, Caroline believes it's because she didn't show enough support for Dina's new HGTV party-planning show, "Dina's Party."
Dina adds: "I feel bad that my relationship with my sister and her family is strained, but I can assure you that one day it will be back to the way it was."

Dina wishes the housewives could all "lift each other up instead of trying to tear one another down" and "showcase what women are capable of."
She adds: " Unfortunately, not sure what the ratings on that would be … so I doubt that will happen."