FOX revives controversial 'Swan' with celebrities
Producers said to be eyeing Monica Lewinsky and 'Happy Days' actress Erin Moran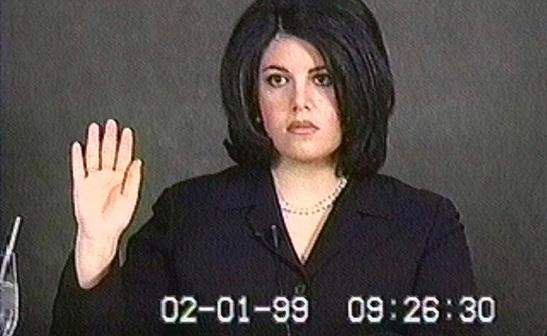 WENN
FOX bosses have plans to revive reality makeover show "The Swan" with celebrities. In 2004, the network was under fire for the program, which featured two "ugly ducklings" each episode as they went on a journey of undergoing a full mental and physical makeover, which included intense plastic surgery.
Bing: More about Monica Lewinsky | 'The Swan'
Over a three-month period, the women met with a coach, therapist, trainer, dentist and cosmetic surgeons. At the end of the season, all the women competed in a beauty pageant against each other. Nine years later, execs have decided to resurrect the program, but will feature female celebrities looking to reinvent themselves for a comeback, according to Deadline.com.
Also: Shows guys watch when women aren't looking | 'Smash' Season 2 preview
Celebrity Swan producers are eying ladies including former White House intern Monica Lewinsky and "Happy Days" actress Erin Moran for the series. The program is slated to begin production this spring and the two-hour special will air later this year.

r u kidding me!!! We get enough of the kk sisters do we really need Monica back in the media PLEASE ! It's just not right,we had to explain to our kids about her ,now we'll have to explain to our grandkids about her!!! AND FOR ALL YOU LITTLE BRAIN DEAD PEOPLE WHO SAY "JUST DON'T WATCH IT" I won't ,but the media is all over, hard to avoid completely

There is NO reality TV. If there are camera men, make-up artists, etc. it is NOT reality TV. If there is a laugh track it is not reality TV. It IS the scamming of the Viewer. Reality TV is not scripted, not staged, and cameras do not follow you around. Place a camera, stationary, and what it picks up IS Reality TV. Raw and unstaged.
Are you sure you want to delete this comment?