Snooki: 'My wild days are not a big deal'
'Jersey Shore' star says she won't be ashamed to tell son of her party-girl ways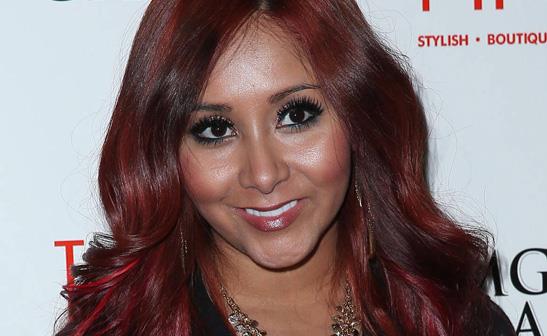 WENN
"Jersey Shore" star Nicole "Snooki' Polizzi" has no regrets over her past wild ways, insisting she's not ashamed to tell son Lorenzo about her partying benders when he's older. The 25-year-old has become the poster child of a reformed party girl, as the reality TV star, who has even been arrested for disorderly conduct while on the show, has turned a new leaf now that her three-month-old son is in the picture.
Bing: More about Snooki | 'Jersey Shore'
And while many new parents would be ashamed of their past, Polizzi tells People magazine that she will have nothing to hide when he asks about her days on the "Shore." She explains, "My wild days aren't really a big deal. Everyone thinks, 'Oh my God, what are you going to tell Lorenzo?' I was 21-years-old, and I did what everybody else did, but it was just on camera. I'll tell him, 'Learn from my mistakes and once you go through them, you're going to know how to deal with them.'"
Plus: Best & worst shows of 2012 | Holiday viewing guide | Memorable moments of 2012
And with "Jersey Shore" finally coming to an end Thursday, the doting mom can focus all her time on spending time with her fiancé Jionni LaValle and their bundle of joy. She adds, "Lorenzo has made me a better person. I'm so much more mature. He's just my life."
"Jersey Shore" airs Thursdays at 10 p.m. ET/PT on MTV.