'Jersey Shore' men focused on TV careers
The Situation and the rest of the boys share their lofty post-show plans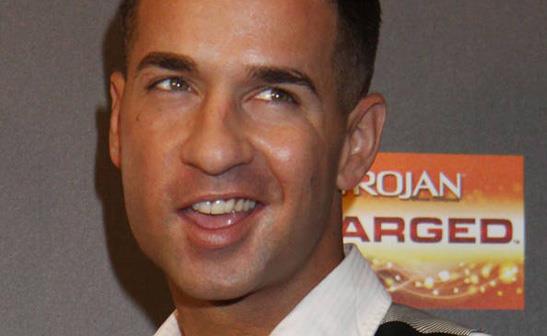 WENN
The men of the "Jersey Shore" house have lofty post-show plans, as Mike "The Situation" Sorrentino, Vinny Guadagnino and Ronnie Ortiz-Magro want to continue their careers in front of the camera. As the final days of the hit MTV reality show draw near, the cast, who wrapped up filming in June, are already looking forward to extending their 15 minutes of fame.
Bing: More about Mike Sorrentiino | Pauly D | 'Jersey Shore'

In an interview with MTV News, Sorrentino reveals his five-year-plan, saying, "I'm thinking the next five years, you know I've dreamt since I was a little boy to be in front of the TV screen, and four years later, you know, 'Look at me! I'm on MTV, mom.' But I'd like to continue that, whether it's TV or movies. Hopefully, that's the next step. And whatever the future brings, I'm looking forward to it 'cause I got my boys and girls with me." Ortiz-Magro echos his cast mate, adding, "I definitely still want to do TV. I'm doing stuff. .. I have Ron Ron juice hitting the stores at the end of January. I want to stay with kind of the liquor and that whole party scene kind of thing, but I definitely want to do the acting if that doesn't work out."
Plus: Best and worst shows of 2012 | Holiday viewing guide | Memorable moments of 2012
And as for Guadagnino, he's following in the footsteps of his best bud Paul "DJ Pauly D" DelVecchio and has a spin-off of his own in the works. He says, "I'm like just continuously trying to, like even from day one of this show, I was trying to just take acting opportunities. And now I go to Upright Citizens Brigade class for comedy. I have my own talk show coming out on MTV. So, in five years I really hope to make a name for myself in the acting comedy world." The aspiring actor is set to premiere in 2013 his off-the-cuff talk show, "The Show with Vinny," where he interviews celebrities in the basement of his Long Island home. "Jersey Shore" ends its six-season run on Thursday.
The "Jersey Shore" series finale airs Thursday, Dec. 20, at 10 p.m. ET/PT on MTV.
Are you sure you want to delete this comment?