Kourtney Kardashian to Have Televised Water Birth?
Reports circulate that Kim's big sis might deliver all-natural -- and for an audience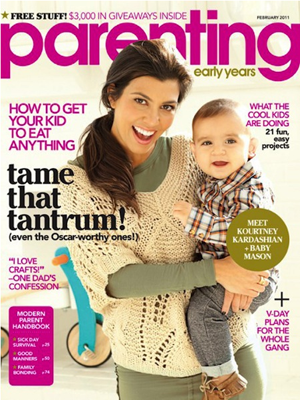 If current gossip is accurate, Kourtney Kardashian won't have any part of this pampered celebrity-delivery nonsense with her second child.
Hollywood Life claims
, via the good ol' anonymous source/nameless family friend, that the eldest Kardashian sister is eyeing a water birth when she goes into labor, which should be happening any minute now. 
Bing:
More on Kourtney Kardashian
 |
"Keeping Up With the Kardashians"
The source elaborates that she "has been taking pre-natal yoga classes and has been learning all about the benefits of having a home birth and water birth" and that Kourtney "feels a natural water birth would be one of the most empowering and magical experiences in her life."
But wait, there's more. Kourtney's chatty supposed pal adds that meddling matriarch 
Kris Jenner
 is scheming to broadcast the affair, explaining that, "Of course Kris thinks it would make for great TV and wants the entire birth to be filmed. If all goes planned, it would air on the season finale of 'Keeping Up With the Kardashians.'"
We'll be sure to update you soon as any more close personal friends willing to breach Kourtney's trust come forward with more information.
"Keeping Up With the Kardashians" airs Sundays at 9 p.m. ET/PT on E!