Bravo Developing Slate of New Reality Series
Network to document divorce lawyers, Long Islanders and more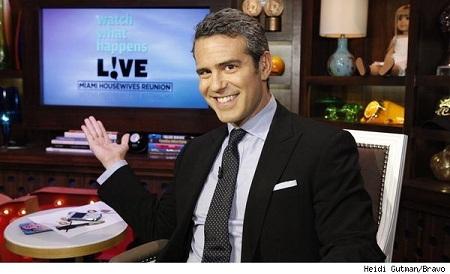 Is there any man or woman in show business busier than Andy Cohen? Despite hosting his chat-fest

"Watch What Happens Live"

on Bravo five nights a week, the network's executive VP of original programming still toils away in search of the next

"Real Housewives"

or

"Project Runway."

 And as

TV Guide reports

, he's got six new potential reality franchises on the burner, all of which are currently in development. Here's a bit more on each:




Bing: More on Bravo

 |

More on Andy Cohen



One that instantly pops out is "The Gold Coast," which essentially takes "The Hills" east to Long Island and gives it a recession-era spin by following post-grad girlfriends living with their parents. 

"Splitsville" should divide audiences with its portrayal of competing divorce lawyers, a subject that roughly 50 percent of America's adult population can relate to.
There's an as-yet-untitled project that will square its gaze on male models trying to stay relevant in front of the camera. Piling on the vanity with a TV show should help.
In a similar-ish vein, the dubiously titled "Tone It Up" (sounds more like an ESPN morning-workout series from the early '90s) will track the ups and downs of two buddies pouring their hopes into a fitness website. They probably just signed on with Bravo for the bandwidth. 
On the flipside, there's "Shop with Stella," which focuses on three women trying to make it big with a fashion website. These people do know online publishing isn't spectacularly lucrative, right?
Lastly, "Heirs of Palm Beach" is the logical counterpart to "Gold Coast," exploiting the lives of yet more privileged teens. But, ah, who's really exploiting who? Mwahaha.
We'll reveal more details about each series' progress, impending premiere dates and title confirmations soon as we have them. But in case Mr. Cohen is taking suggestions for that untitled male-model project, we'd like to offer one: "You've Got Male." You're welcome.