Ryan Lochte to Do '30 Rock'
The soon-to-be reality star is all over the small screen -- starting with Tina Fey's show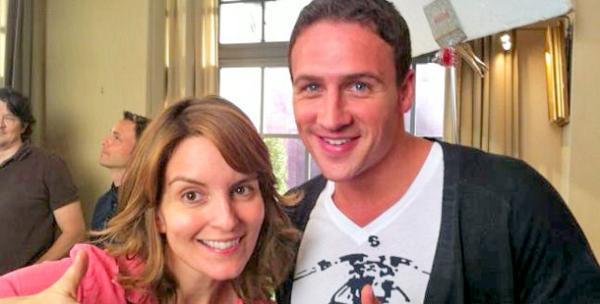 Hot on the heels of the news that he'll likely be doing an E! reality show, Ryan Lochte announced this a.m. that he'll be doing a cameo on Tina Fey's hit comedy
"30 Rock" today
 -- and one of the show's writers already tweeted an on-set photo.
Bing:
More on Ryan Lochte
NYmag.com
reported this morning that Lochte, in town to cover Fashion Week events for E! News, misunderstood their reporter's question when asked "what shows" he'd be covering, instead telling said reporter, "I know I have the cameo for '30 Rock' in the morning, and after that, E! And then 'Live With Kelly.' So I'm all over the place."
He sure is. He's already set to make a cameo on "90210," in the Oct. 29 episode. And previously, reports had the 11-time Olympic medalist in talks to be on both "Dancing With the Stars" and "The Bachelor," and starring in his own E! docudrama, a la the Kardashians. NBC has confirmed the "30 Rock" cameo,
according to EW.com
, but not yet revealed what Lochte's role might be. 
And though he's reportedly out of the running for "The Bachelor" gig, Lochte says he's single and open. "I'm not seeing anyone right now," he told
the NY Daily News
. "I didn't want to be in a relationship because it would be more on my plate. [But] I definitely want to settle down."