Kim Kardashian considers life without reality TV
'Keeping Up' star realizes that 'everyone doesn't need to know everything'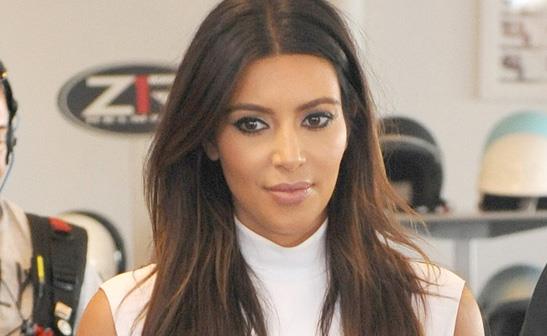 WENN
The E! reality star admits she's tiring of cameras following her everywhere and she's ready to take a break from sharing everything about her life. And it's all thanks to boyfriend Kanye West. She tells DuJour magazine, "My boyfriend has taught me a lot about privacy. I'm ready to be a little less open about some things, like my relationships. I'm realizing everyone doesn't need to know everything."
Bing: More about Kim Kardashian
Kardashian adds, "When you live your life so publicly, like on a reality show, people assume that they know every side of you already, but they always want more. I think there's always an evolution of, you know, what you want to do in life. It's all about finding things that really excite you and motivate you and spark you all over again. I'm realizing that no matter what, if you go into something with all these expectations and plans, once you're actually living it, it could be completely different."
Plus: Shows that are signing off this year | Fantasy 'Real Housewives' cast | Celebrating Black History Month
And Kardashian admits her divorce battle with estranged husband Kris Humphries has made her reconsider life in the spotlight. She explains, "Going through a divorce for anybody is devastating and heartbreaking, and then to have to do it and feel like you have to explain what is happening (on TV) is such an awkward thing. You have to explain your choice to millions of people, and then they're disappointed. I'm disappointed."
"Kourtney & Kim Take Miami" airs Sundays at 9 p.m. ET/PT on E!